Why Aftercare is Critical for Addiction Recovery
Millions of people struggle with drug abuse and addiction. Although it is a common and debilitating disorder, drug addiction is treatable. Addiction is a chronic illness, similar to diabetes or arthritis. These conditions, like substance abuse, are lifelong and do not have a "cure." However, they can be effectively managed and treated with therapy, counseling, and medically-assisted detox.
Like all chronic illnesses, it's critical that patients in recovery for drug addiction have access to a team of doctors and specialist for ongoing maintenance and aftercare of their disease. Just like a person with diabetes would not get a diagnosis and never do anything to manage their illness, a person diagnosed with addiction will need to continuously treat and manage their disorder to maintain sobriety and good health.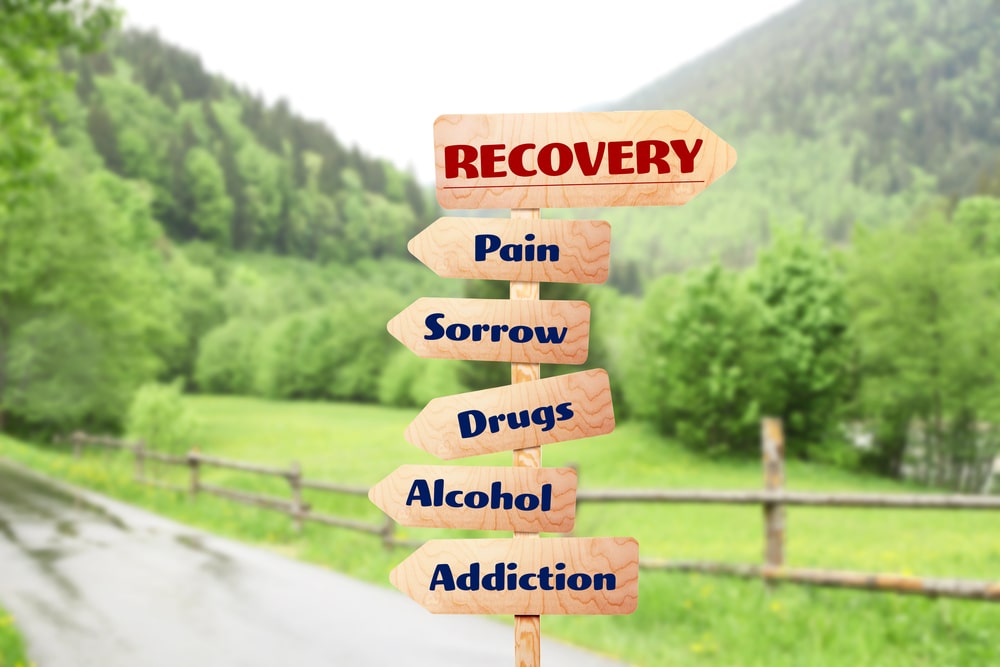 What types of aftercare programs are available?
Drug addiction is an illness whose root causes and triggers can vary significantly for each patient. The most effective aftercare programs will be tailored to the individual patient's needs and circumstances. Aftercare programs often take the following forms:
12-step programs are often conducted in anonymous group settings that operate under the principle of voluntary self-disclosure. Alcoholics and Narcotics Anonymous are examples of 12-step programs. These groups offer those in recovery a supportive environment where they can receive encouragement and advice. The camaraderie present in 12-step programs also gives people access to safe and confidential environments where they can develop more effective strategies for coping with stress and managing their condition.
Outpatient treatment programs are more intense than 12-step recovery programs and are more tailored to the individual patient's unique needs and circumstances. Depending on the severity of the patient's addiction, outpatient treatment programs may start immediately following a stay in an inpatient rehab facility, or they may happen after detox and withdrawal. Patient's who are primary caregivers, or who's addiction was not severe, or they were not addicted for very long may go straight from detox to outpatient treatment.
Outpatient treatment programs give people in recovery access to group counseling and individual therapy sessions with trained counselors and drug addiction therapists. In group counseling, patients can work with and listen to other people in recovery share their experiences, and they can build critical social and coping skills in a safe and supportive group setting. Patients also have access to one-on-one therapy with a trusted therapist where they can build upon and make additional progress after detox and withdrawal. Individual therapy is critical for helping patients with comorbid conditions manage their drug addiction and maintain sobriety.
What are some of the other resources available in aftercare programs?
For people who've been addicted to drugs, they often experience ongoing, systemic issues to maintaining their sobriety. They may have difficulty finding a job that will support them or securing safe and affordable housing. People who've struggled with drug addiction may also face legal hurdles that can be incredibly distressing to navigate. Stress and worry can be significant triggers for drug use and can cause someone to relapse. Aftercare programs can give patients access to the following resources which can help them live a drug-free, less stressful life:
Career counseling and support
Legal advice and support
Long-term support through major, life transitions
Case management
Substance monitoring
Coaching and goal-setting
Community building
Academic support
Financial planning and budgeting support
Aftercare usually entails less hands-on, direct support from clinicians and doctors, unlike during the withdrawal and detox phase. Once a patient safely detoxes from drugs, they need help, encouragement, and advice on how to maintain their sobriety from experienced therapists, counselors, and social workers.
Unfortunately, people who've struggled with addiction often don't have those support systems in place in their personal lives. They may not have family who can help them, or their family may be a trigger for their drug use. Patients who are in recovery from drug addiction can significantly benefit from supportive aftercare programs.
These programs can assist them with obtaining legal counsel, budgeting, and getting a job that will support them outside of the treatment facility. Less stress, fear, and uncertainty with how they will manage outside of treatment can significantly reduce a patient's chances of relapse. Studies show that people who attend aftercare support programs experience fewer instances of relapse than patients who do not receive aftercare support.
How can drug addiction patients find aftercare support programs?
Many licensed detox and rehab centers offer aftercare support programs for their patients. It's critical that patients take advantage of these programs after they achieve initial sobriety. Aftercare support programs can help patients navigate sober living outside of the treatment facility, making a recovery from addiction less stressful. Successfully navigating life outside of treatment can also give patients the confidence they need to maintain their sobriety and stay away from drugs and alcohol. Most people in recovery only need aftercare support for about three to six months, but support programs can last for more than a year if someone needs the services.
Are you struggling with addiction, and don't know where to turn for help? Mission Harbor Behavioral Health has helped hundreds of people achieve and maintain sobriety with customized aftercare support programs for drug addiction. Representatives are standing by to answer any questions you may have about outpatient support programs. Please contact Mission Harbor today to explore your treatment options.
The facilities at Mission Harbor are staffed with trained experts to best assist patients with their mental health issues. We are capable of dealing with any and all cases with a licensed staff, equipment, and approved techniques. Our mission is to help those who want to help themselves, and we support your decision in seeking help.
Get Help Now
Alcohol addiction is extremely difficult to overcome on your own.. Seek specialized help and let professionals guide you in your recovery.