Treatment and Rehabilitation Options for Internet Addiction
In late June of 2017, the International Telecommunication Union found that 51% of the world's population had access to the internet. Most internet usage occurs in developed countries, with 3.2 billion people logging in every day, while 89 million people from developing countries have recently gained online access.
The same regions of the brain that light up when a cocaine user takes a hit are the same regions that are activated when someone with a digital addiction views computer-generated images. Estimates show that the prevalence of internet addiction in the plugged-in population of the United States is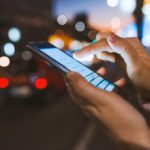 anywhere between 1.5% and 8%. While thecurrent manual of the DSM-V does not include a section devoted to the phenomena of internet addiction, China, and South Korea have identified it as a significant threat to public health. So, what exactly constitutes internet addiction, and what is the cure? The following article will explore the issue of internet addiction and the current treatment options available for sufferers.
The facilities at Mission Harbor are staffed with trained experts to best assist patients with their mental health issues. We are capable of dealing with any and all cases with a licensed staff, equipment, and approved techniques. Our mission is to help those who want to help themselves, and we support your decision in seeking help.
Ready To Start Your Recovery? Call Us Today.