Outpatient Treatment for Heroin Addiction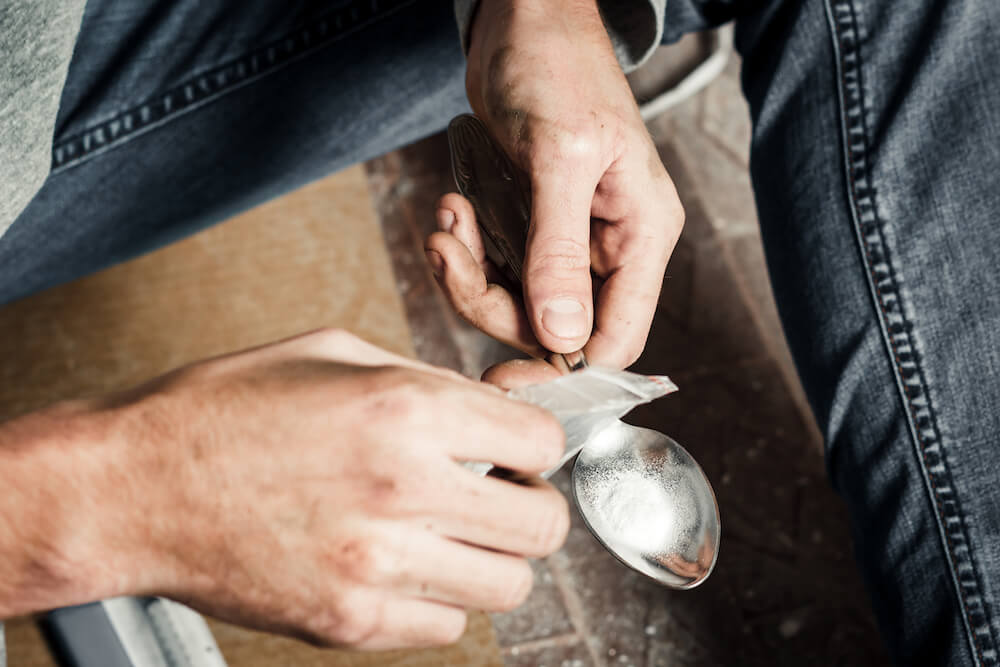 Although well-known, most people have a very limited understanding of what heroin is, how it works and the dangers associated with its frequent use. Some assume that only certain demographic categories abuse the drug while others think that heroin use is safe if you only take it occasionally.
The reality is that heroin addiction can affect people from all walks of life, regardless of their social or economic status. As far as frequency goes, reports show that one in four people who try heroin for the first time will develop a dependence on the substance. Given this fact, it should come as no surprise that over two million people struggle with heroin addiction right now in the U.S.
Although many addicts attempt to quit on their own, only a few succeed. Because of the powerful nature of heroin, professional help is imperative to treat addiction and ensure lifelong sobriety.
Heroin is a highly addictive substance, and it can create a physical dependency and tolerance shortly after the first dose. That's because the drug binds to the opioid receptors in the body, triggering the release of dopamine and giving users an intense feeling of euphoria.
When someone is physically addicted to heroin, their body finds the drug's absence unusual. It doesn't take more than just a few hours for users to feel the first withdrawal symptoms, such as severe muscle and bone pain, nausea, diarrhea, vomiting, insomnia and intense cravings.
That's not all. Studies also show that there's a connection between heroin use and the loss of brain white matter. It only takes a few doses for users to begin to experience decision-making and behavior control problems. That can create the perfect framework for addiction.
What are the Health Risks of Prolonged Use of Heroin?
Prolonged heroin use can have a damaging effect on all vital organs. According to the National Institute on Drug Abuse, people that abuse heroin can experience liver and kidneys problems, heart damage, and lung problems.
Heroin also has a disastrous effect on the immune system. Therefore people who use heroin frequently are more likely to suffer from bacterial infections, abscesses, and heart valve problems. Heroin users can also experience increased anxiety and depression and the inability to engage in normal activities.
The risk of overdose also increases with every intake. It can be almost impossible to measure the purity of heroin and dealers often mix it with other substances to create the drug. The side effects can be life-threatening as they can affect the user's vital organs and lead to coma or even death.
Long-term heroin use can also take its toll on a person's day to day life, affecting their ability to maintain healthy relationships or keep their job. Depression, social isolation, anxiety and memory problems are often consequences of heroin abuse.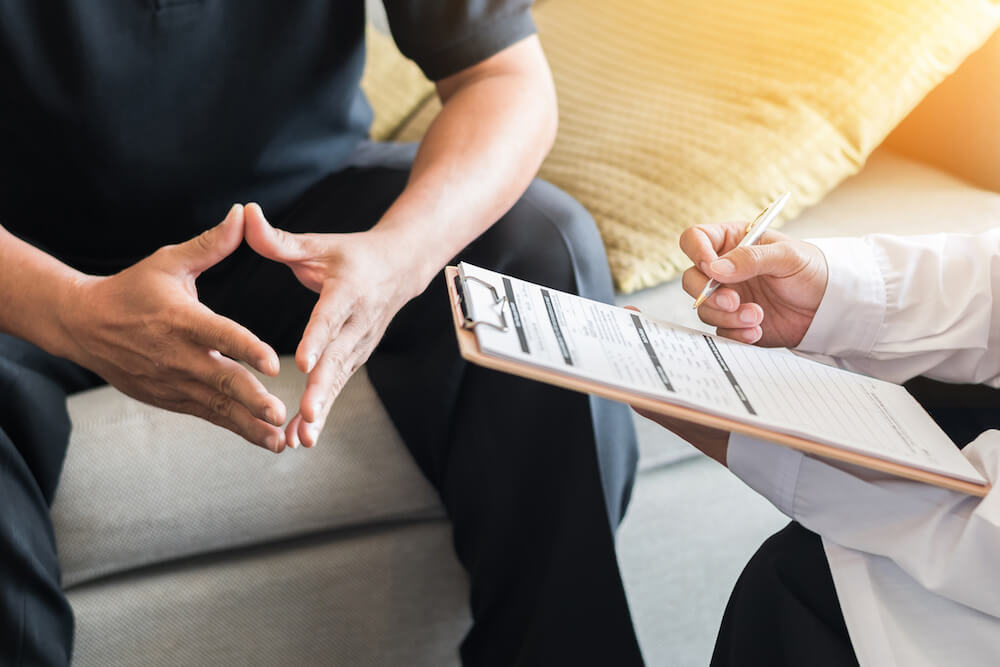 What Are the Relapse Rates for Heroin?
Heroin addiction has one of the highest relapse rates, with between 72% and 88% of users returning to the drug after quitting it. But, don't let the high numbers make you believe that heroin addiction is without a cure. In most cases, relapse doesn't necessarily mean that therapy has failed, but that the treatment plans need some adjustments.
Another reason why the relapse rates are so high is that patients often experience emotional and mental resistance to therapy after a relapse. They assume that their condition is not treatable and refuse to get on board with another painful recovery process.
That's where psychotherapy can make the difference. A skilled counselor can help patients work through the destructive patterns and underlying issues of the addiction.
One important thing that patients must understand is that, because of the powerful effect of heroin, relapse is rather common. In fact, according to the National Institute on Drug Abuse, people struggling with heroin addiction usually experience at least one relapse on their way to sobriety, so most doctors see it as a normal part of the process.
What Kind of Therapies Successfully Treat Heroin Addiction?
Every heroin addiction therapy starts with a detoxification program that focuses on alleviating some of the most intense withdrawal symptoms. After the doctors ensure that the patient is safe from harm, they will continue the treatment with medication and behavioral therapies.
The purpose of medication in heroin addiction treatment is to stimulate the same opioid receptors as the drug but without the negative side-effects. Doctors tend to rely on three types of medications to help patients flush the drug out of their systems:
Agonist (Methadone, which activates opioid receptors)
Partial agonist (Buprenorphine, which activates opioid receptors but produce a less intense response)
Antagonist (Naltrexone, which blocks the opioid receptors)
Cognitive-behavioral therapies help addicts recognize and avoid the situations in which they're likely to use the drug. Therapists focus on helping patients develop the right strategies to cope with stressful factors and temptations. Using motivational incentives and rewarding negative drug tests are other excellent ways to encourage abstinence.
How Long Are Treatment Programs for Heroin Addiction?
There's no set time frame for heroin addiction recovery. While the average length of a heroin rehab program is between one and three months, some individuals may require up to a year or longer to get clean. A lot of factors contribute to the length of the program, such as the severity of addiction, for how long and how often the patient used the drug, their medical history, and so on. What's clear is that recovery requires continuous effort and lifelong commitment.
Outpatient facilities provide additional aftercare that is essential for long-term sobriety. These types of treatment plans allow individuals to carry on with their lives while also attending drug rehabilitation.
Get Help Now
If you or a loved one are addicted to heroin, it's time to reach out for help. Don't assume that you can quit the drug on your own. Receiving proper medical care and treatment that fits your unique needs will take you one step closer to regaining your life.
Find an NA Meeting in Santa Barbara
Sunday 10:00 am
Discussion/Participation
Daniel Bryant Youth and Family Center
1111 Garden Street
Sunday 1:30 pm
Narcotics Anonymous (Spanish)
Daniel Bryant Youth and Family Center
1111 Garden Street
Sunday 7:00 pm
NA Speaker
Marine Center Classroom
125 Harbor Way
Monday 6:45 am
NA Varied Format
Alano Club of Santa Barbara
235 East Cota Street
Monday 7:30 pm
Discussion/Participation
Trinity Evangelical Lutheran Church
909 North La Cumbre Road
Tuesday 6:45 am
NA Varied Format
Alano Club of Santa Barbara
235 East Cota Street
Tuesday 7:30 pm
Discussion/Participation
Trinity Evangelical Lutheran Church
909 North La Cumbre Road
Wednesday 6:45 am
NA Varied Format
Alano Club of Santa Barbara
235 East Cota Street
Wednesday 7:30 pm
Speaker Discussion/Participation
First Presbyterian Church
21 East Constance Avenue
Garden Room
Thursday 6:45 am
NA Varied Format
Alano Club of Santa Barbara
235 East Cota Street
Thursday 6:30 pm
Women Discussion & Participation
Trinity Evangelical Lutheran Church
909 North La Cumbre Road
Thursday 7:30 pm
Men Discussion/Participation
First Congregational Church
2101 State Street
Thursday 8:00 pm
Discussion/Participation
Trinity Evangelical Lutheran Church
909 North La Cumbre Road
Friday 6:45 am
NA Varied Format
Alano Club of Santa Barbara
235 East Cota Street
Friday 12:00 pm
Alano Club of Santa Barbara
235 East Cota Street
Friday 7:30 pm
Discussion/Participation Candlelight
First United Methodist Church
305 East Anapamu Street
Saturday 10:00 am
Discussion/Participation
Ledbetter Beach
At the Picnic Tables