What is Acceptance and Commitment Therapy?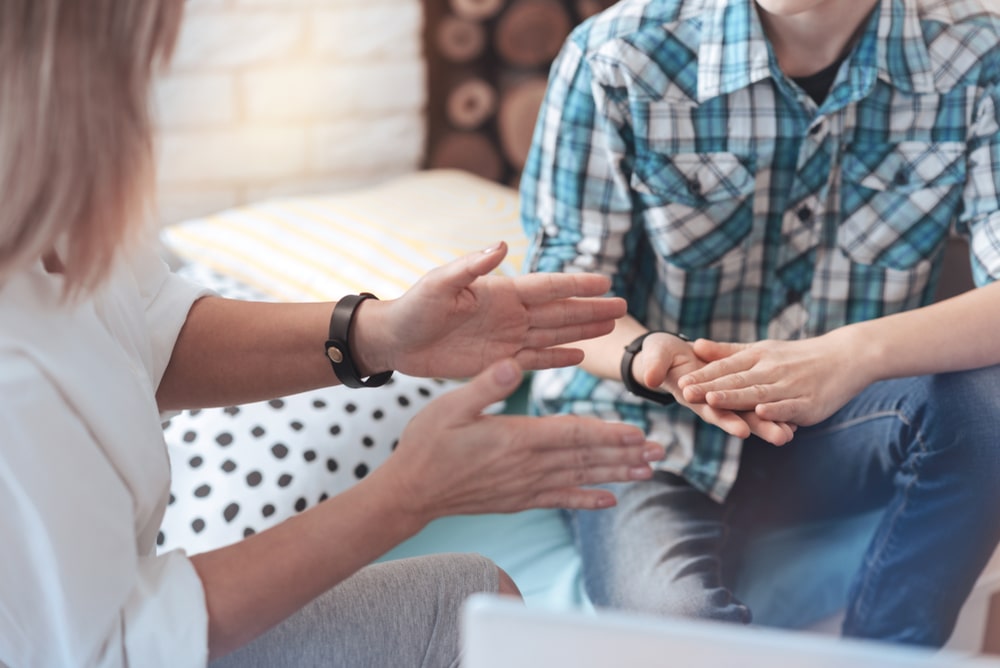 Psychotherapy techniques have been used for decades to effectively treat a variety of mental health conditions, relationship difficulties, and emotional problems. Talk therapy can help people develop the tools and skills to navigate stressful or emotionally charged situations. Under the guidance of an experienced and caring therapist, therapy patients can improve their quality of life and alleviate the painful symptoms of mental health disorders and addiction. Acceptance and commitment therapy is one form of mindfulness-based treatment that is centered around helping patients learn how to accept difficulties and pain without turning to negative behaviors or thought patterns to cope.
What is acceptance and commitment therapy?
Acceptance and commitment therapy, or ACT, has been around for many decades, but it is starting to become more mainstream and talked about in the media. The treatment is centered around the theory or belief that a person can achieve well-being by overcoming negative thoughts and feelings. It teaches patients how to accept that life can be difficult and that experiencing adversity and pain is a natural part of life. ACT does not try to convince patients to ignore, deny, or downplay adverse events or stress.
Accepting adverse conditions or events is at the core of the therapy. The therapy is supposed to show patients that once they accept negativity, they can then begin to move on, and take the steps necessary to live a fulfilling life. The commitment phase of the therapy is focused on how to set goals and take positive action regardless of adversity.
An ACT therapist assesses the patient's inherent character traits and behaviors, looking for avoidant behavior and negative coping styles. An ACT therapist will guide patients in goal setting, and how to make committed changes to overcoming avoidant coping mechanisms and learning how to accept both the good and the bad parts of life.
ACT stands for:
Accept your reactions and be present.
Choose a valued direction.
How does ACT help patients in recovery for substance use disorder?
People who do not have the tools to cope with emotional pain, stress, and adversity will sometimes turn to drugs and alcohol for relief. Self-medicating with substances can lead to addictive behavior and substance use disorder. For these patients, learning how to accept stress and adversity for a greater sense of well-being in ACT can help patients avoid negative coping mechanisms like self-medication.
What evidence is available that shows this therapy works?
Studies on ACT have shown that the therapy is beneficial as an addition to standard psychosocial treatment or as a stand-alone treatment. Current research has found that ACT is most helpful for the treatment of substance use disorder. Results on ACT studies found that patients improved in several key areas, including inhibitory control, task monitoring, and emotional control.
Who can benefit from ACT?
Research has found that ACT is the most beneficial for substance use disorder patients. Studies on whether or not the treatment can benefit people with other disorders are limited but promising.
If you or a loved one are struggling with drug or alcohol addiction, it's never too late to change and improve your health and relationships. The dedicated and experienced counselors at Mission Harbor Behavioral Health are standing by to answer your questions. Please contact Mission Harbor today to learn about treatment for substance use disorder.
The facilities at Mission Harbor are staffed with trained experts to best assist patients with their mental health issues. We are capable of dealing with any and all cases with a licensed staff, equipment, and approved techniques. Our mission is to help those who want to help themselves, and we support your decision in seeking help.
Get Help Now
Alcohol addiction is extremely difficult to overcome on your own.. Seek specialized help and let professionals guide you in your recovery.