How Does Experiential Therapy Work?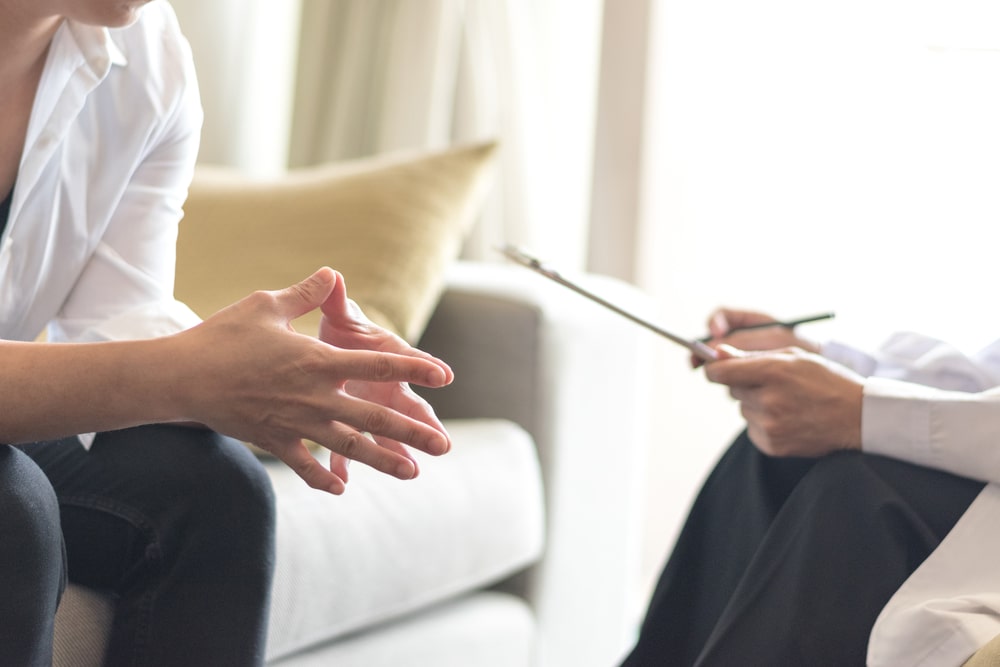 While medication and attention from an experienced team of doctors are useful for treating addiction and comorbid disorders, therapy can be incredibly helpful for alleviating painful symptoms, too. Therapy is also beneficial for helping patients learn how to cope with stress and triggers that can precipitate drug use, problem drinking, or a mental health episode. Drug addiction and comorbid disorders are common, with nearly one in four people in the U.S. experiencing these issues. Although many suffer from these problems, treatment needs to be tailored to each patient's needs and circumstances. There are dozens of different types of therapies, and experiential therapy methods can benefit patients in several ways.
What is experiential therapy?
Experiential therapy is a type of therapy technique where patients use expressive tools, or activities to re-enact and recreate situations from past and present relationships. Under the guidance of a trained therapist, patients may use role-playing techniques, music, props, or art to identify what emotions they have that influence their successes, responsibilities, disappointments, and impacts to their self-esteem from painful recent and past emotional experiences. The patient will be able to explore and release their negative emotions and stress and shame associated with situations that may have been blocked or denied. Sometimes, painful feelings stemming from a traumatic or shameful event can linger and influence the patient's life and behaviors negatively. Experiential therapy aims to treat these emotions and compulsions.
Why can patients benefit from experiential therapy?
Experiential therapy can be used to treat trauma, behavioral disorders, destructive anger, grief, eating disorders, compulsive behavior, and drug addiction. This type of treatment can also be beneficial for people who are struggling with the pain from a past, harmful experience, or for people who want to change their current or future relationships. Patients can attend experiential therapy sessions in clinical, medical, or individual psychology practices. Sometimes, experiential therapy is offered in rehab programs as an additional therapy method to other talk therapy treatments, such as CBT or DBT.
Studies on experiential therapy have found that it is useful for improving patient's psychological coping skills, and is on par with the efficacy of CBT.
At its core, experiential therapy is patient-based. The principle behind the effectiveness of experiential therapy is that by re-enacting the experience in a safe and controlled setting, patients can release their repressed, negative emotions. In the place of these emotions, patients can experience love, forgiveness, and calmness, which can change their perception of reality.
Experiential therapy can help people in recovery for addiction who may turn to drugs or alcohol to cope with painful memories or shame from a past event. Experiential therapy is not meant to take the place of medications, or other talk therapy methods for mental health disorders or addiction.
If you or a loved one are struggling with addiction, therapy techniques such as experiential therapy can help you. The dedicated and experienced counselors at Mission Harbor Behavioral Health are standing by to answer your questions about their different therapy techniques. Please contact Mission Harbor today to explore your customized treatment options.
The facilities at Mission Harbor are staffed with trained experts to best assist patients with their mental health issues. We are capable of dealing with any and all cases with a licensed staff, equipment, and approved techniques. Our mission is to help those who want to help themselves, and we support your decision in seeking help.
Get Help Now
Alcohol addiction is extremely difficult to overcome on your own.. Seek specialized help and let professionals guide you in your recovery.