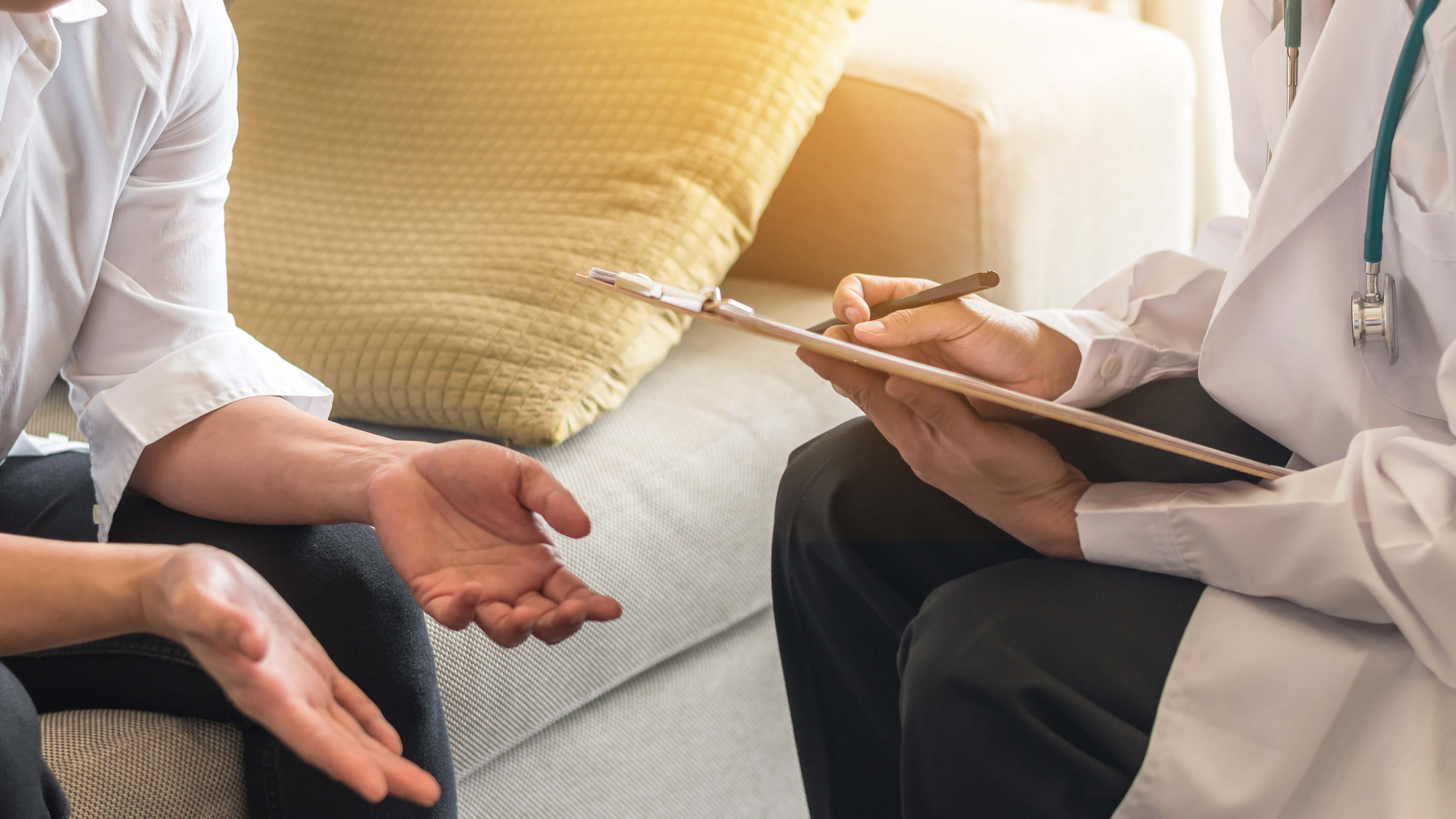 Mental Illness Awareness Week was established in 1990 by the U.S. Congress in recognition of efforts by the National Alliance on Mental Illness (NAMI) to educate and increase awareness about mental illness. It takes place every year during the first full week of October and fights stigmas and provides support.
This year, Mental Illness Awareness Week falls between Oct 7th-13th and this year's theme is CureStigma. It's an important cause because one in five Americans are affected by mental health conditions and stigma is poisonous in that it creates an umbrella of shame, fear, and silence. That stigma stops a lot of people from seeking help and treatment especially when they need it the most – so unless we act to change this stigma, millions more people will go untreated.
The statistics on mental illness are alarming and more proof that we need to burn the stigmas away – or things could get worse. According to NAMI:
Approximately 1 in 5 adults in the U.S. experiences mental illness in a given year.

Approximately 1 in 25 adults in the U.S. experiences a serious mental illness in a given year that substantially interferes with or limits one or more major life activities.

Approximately 1 in 5 youth aged 13–18 experiences a severe mental disorder at some point during their life. For children aged 8–15, the estimate is 13%.

1.1% of adults in the U.S. live with schizophrenia.

2.6% of adults in the U.S. live with bipolar disorder.

6.9% of adults in the U.S. had at least one major depressive episode in the past year.

18.1% of adults in the U.S. experienced an anxiety disorder such as posttraumatic stress disorder, obsessive-compulsive disorder, and specific phobias.

Among the 20.2 million adults in the U.S. who experienced a substance use disorder, 50.5% had a co-occurring mental illness.
Adding to the problems are the consequences that arise from lack of treatment – giving us another set of reasons to burn away the stigma attached to mental illness. Statistics from NIMA report:
Serious mental illness costs America $193.2 billion in lost earnings per year.

Mood disorders, including major depression, dysthymic disorder, and bipolar disorder, are the third most common causes of hospitalization in the U.S. for both youth and adults aged 18–44.

Individuals living with serious mental illness face an increased risk of having chronic medical conditions. Adults in the U.S. living with serious mental illness die on average 25 years earlier than others, largely due to treatable medical conditions.

Over one-third (37%) of students with a mental health condition age 14–21 and older who are served by special education drop out—the highest dropout rate of any disability group.

Suicide is the 10

th

 leading cause of death in the U.S.,

 

the 3

rd

 leading cause of death for people aged 10-14

 

and the 2

nd 

leading cause of death for people aged 15–24.

More than 90% of children who die by suicide have a mental health condition.

Each day an estimated 18-22 veterans die by suicide.
And there are the social statistics attached to mental illness (also provided by NIMA); statistics that are very real for many of us.
An estimated 26% of homeless adults staying in shelters live with serious mental illness and an estimated 46% live with severe mental illness and/or substance use disorders.

Approximately 20% of state prisoners and 21% of local jail prisoners have "a recent history" of a mental health condition.

70% of youth in juvenile justice systems have at least one mental health condition and at least 20% live with a serious mental illness.

Only 41% of adults in the U.S. with a mental health condition received mental health services in the past year. Among adults with a serious mental illness, 62.9% received mental health services in the past year.

Just over half (50.6%) of children with a mental health condition aged 8-15 received mental health services in the previous year.

African Americans and Hispanic Americans each use mental health services at about one-half the rate of Caucasian Americans and Asian Americans at about one-third the rate.

Half of all chronic mental illness begins by age 14; three-quarters by age 24. Despite effective treatment, there are long delays—sometimes decades—between the first appearance of symptoms and when people get help.
Treating mental health is a complicated manner that needs the assistance of professionals capable of treating the underlying issues. Mission Harbor takes pride in its daily treatment against the pain of all forms of mental illness and behavioral health. Here you can find personalized treatment models for:

Depression
Trauma/PTSD
Suicide Prevention
Obsessive Compulsive Disorder
ADHD
Anxiety
Eating disorders
At Mission Harbor, licensed health care professionals are trained to guide the patient – and their loved ones – to a healthier mindset through a structured recovery program and a series of therapies. Therapies are often prescribed and the effects are noted in furthering the individual's progress to success.
We find that many individuals diagnosed with a mental health issue can find relief by engaging in individual or group treatments assisted by professionals. There is a multitude of different treatments available because no treatment works the same for any one person.
Psychotherapy – wherein a trained mental health professional helps guide the patient expose underlying issues in the psyche – is one of our main tools. This includes Cognitive Behavioral Therapy, Exposure Therapy, Dialectical Behavior Therapy, Family Therapy and more.
We pair these therapies with medication as it's often the most efficacious way to achieve recovery. The medications do not cure mental health issues but they can curb symptoms and allow the patient to manage their impulses and feelings. And each form of therapy and medication are assessed by a case manager who deals with every patient as an individual; there is no such thing as "one size fits all."
Mission Harbor also hosts a vibrant adolescent program that's specialized for 12 to 17-year-olds dealing with mental health issues. The program combines four therapy models, behavioral interventions, whole-family therapy, parent courses, multi-family group, and more. And some of the issues treated during the intensive outpatient program include substance abuse, social anxiety, panic attacks, obsessive-compulsive disorder, depression, cutting, and more.
Use this year's Mental Illness Awareness Week to spread awareness. Talk to people – don't yell at them – and engage them as you would anyone. Let them know that mental illness shouldn't be stigmatized and do that by simply talking about you or your loved one's issues and experiences in a calm, loving manner. Only that way can we eliminate the stigmas that surround it.