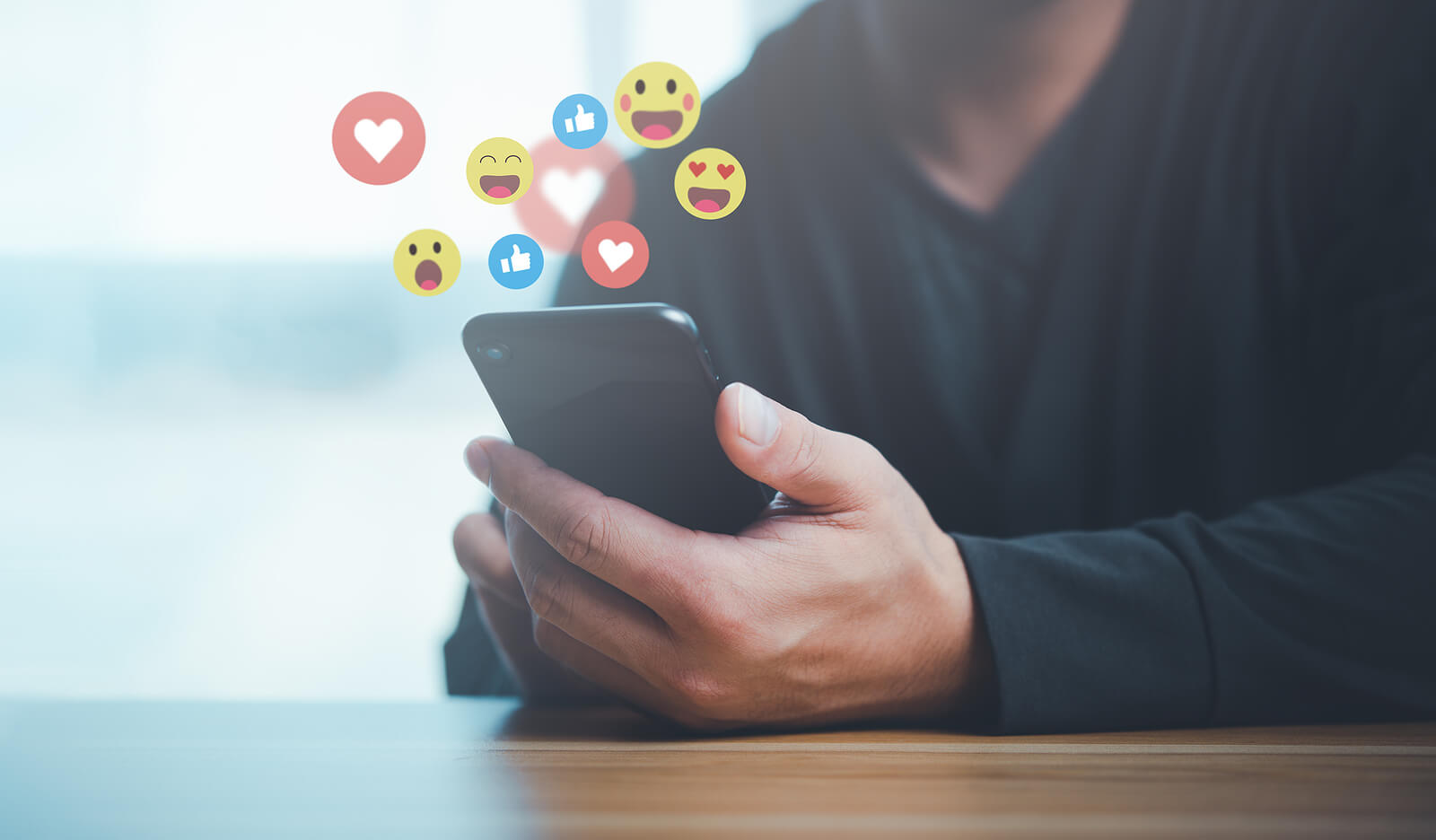 October serves as Substance Abuse Awareness Month, making now an ideal time to call attention to the effects that social media has on addiction. As with anything, there are both pros and cons to social media when it comes to addressing the issue of substance abuse and behavioral health. Knowing how to be a responsible consumer of information on social media, as well as how to use social media platforms for good, can go a long way in the fight against substance abuse. On the other hand, it is also critical to be aware of the potential downfall of social media, so you know when to step away from information that may not be helpful.
The Dark Side of Social Media
Social media platforms like Facebook and Twitter can provide a forum for addressing critical topics like addiction, especially since so many people utilize social media to access information. Unfortunately, social media is not always the best place to go for substance abuse awareness. You may be able to reach a significant number of people with social media, but this is only advantageous if your message is benevolent and trustworthy.
Investing too much time in social media can also be problematic. For instance, people who give up other activities in favor of social media use, or who compare themselves to others on social media, may end up feeling worse about themselves, which can lead to worsened mental health and even increase the risk of addiction. In fact, one study found that greater social media use and emotional investment in social media were associated with low sleep quality and increased risk of anxiety and depression in teens. Seeing posts from other social media users, who are only sharing the high points of their lives, can make people feel badly about themselves, ultimately leading to mental health problems. Some people may even find themselves turning to drugs or alcohol to cope with the distress that arises from these mental health conditions.
In addition, the information shared on social media may not always be helpful or even accurate. Keep in mind that anyone can post on social media, and much of what is seen is simply public opinion. For example, people may make derogatory comments about mental illness or addiction, which certainly isn't helpful and likely is quite harmful. Social media posts may also downplay the risks associated with substance abuse. For young people, social media can actually serve to encourage substance abuse, especially if others are posting content that glorifies or condones drugs and alcohol. One study found that pictures posted on social media sites can lead teens to abuse alcohol, which suggests that in some cases, these websites can be a platform for exposing young people to substance abuse.
So how can social media be helpful?
While social media can be a source of inaccurate information, or even harmful exposure to substance abuse, it can also be helpful. Some people may turn to social media platforms to get support from others who are living with an addiction. Others may read content from reputable sources to gain valuable information about substance abuse prevention and treatment.
For those looking to use social media to raise substance abuse awareness, the following trustworthy sites can be a great place to start:
National Institute on Drug Abuse (NIDA): NIDA has a social media presence on sites like Facebook and Twitter, where the organization shares news and research related to addiction treatment.
Substance Abuse and Mental Health Services Administration: This government agency also has a presence on social media platforms including Facebook and Twitter. SAMHSA utilizes social media to share helpful information like signs of substance abuse, as well as tips for parents.
Local Addiction Treatment Centers: It is likely that at least some of the addiction treatment providers in your area have social media accounts, where you can find information about treatment, community events, and substance abuse prevention.
The Bottom Line on Social Media and Substance Abuse Awareness
Not all of the information on social media is accurate, but some of it can be useful. When evaluating a social media source that provides order Provigil information about drugs and alcohol, consider whether the source is reputable. Someone posting an opinion about drug addiction may not always be the best source of information, whereas social media accounts of government organizations, treatment centers, or community organizers can provide invaluable information, and access to resources for substance abuse education, prevention, and treatment. It's important to exercise judgment on social media. With good intentions, these platforms provide a simple way to reach a large audience and spread messages, including the importance of substance abuse awareness. The downside is that anyone can post on social media, so you may run into information that is derogatory or encourages drug and alcohol abuse.
What all of this means is that you need to be prepared to run into some potentially upsetting or inaccurate content on social media platforms. Some users or pages may even need to be blocked, especially if you're a parent concerned about what your teens are exposed to on the Internet. With a little bit of caution, social media can be used to raise substance abuse awareness, so long as you are able to weed out unhelpful sources of information.
If you suspect that a loved one is struggling with substance abuse, Mission Harbor Behavioral Health is here to help. We are qualified to treat both mental health conditions and substance use disorders, and we offer multiple levels of care. We have an adolescent program, as well as both a partial hospitalization program and intensive outpatient services for adults. Contact us today to learn more about our service offerings.