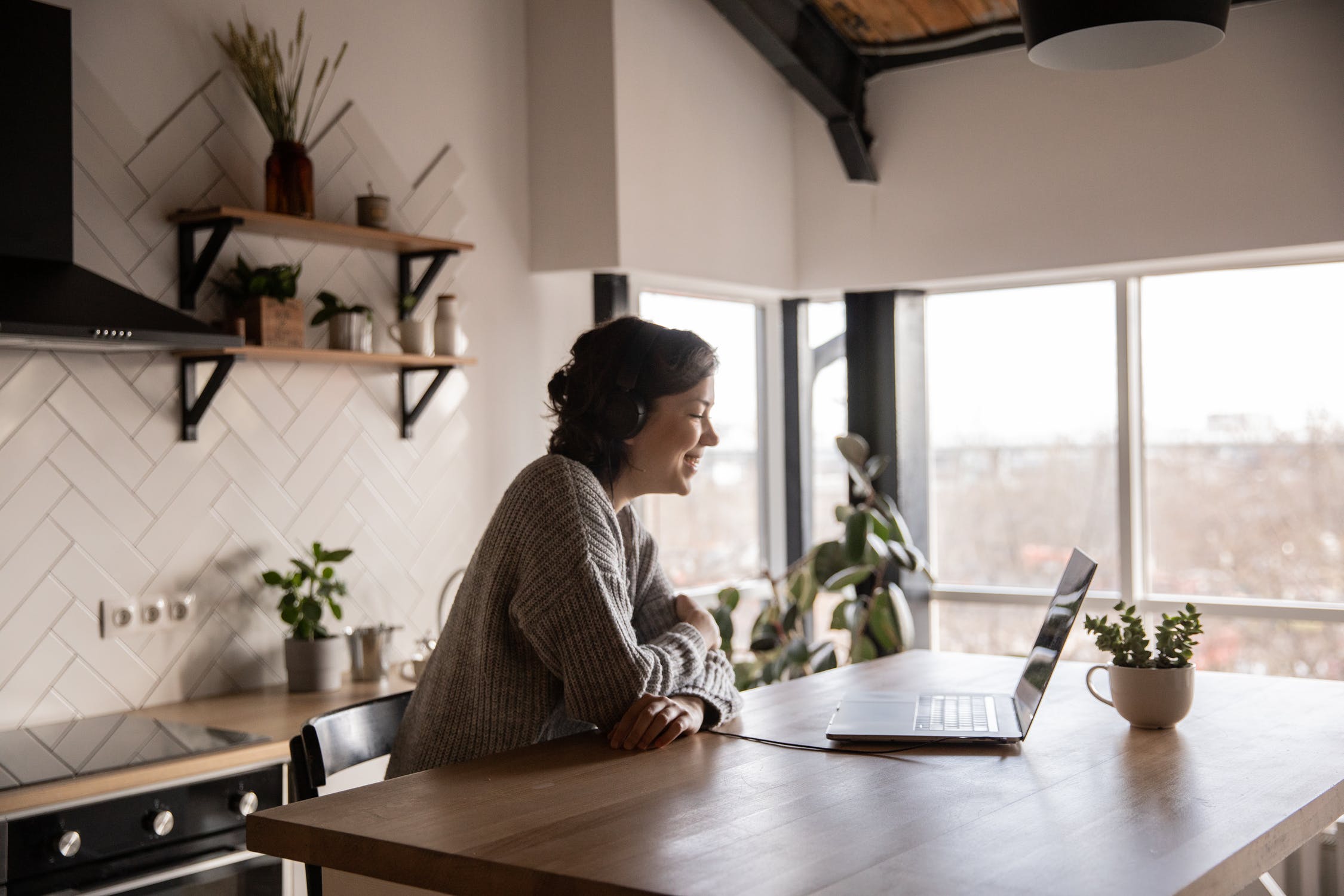 The COVID-19 pandemic has completely transformed the world in many ways. One of the biggest changes has been the move from in-person services to virtual services. Over the past several months, every business from software providers to car dealerships have learned to operate virtually. Mental health professionals and treatment centers are following suit.
Telehealth has become one of the major buzzwords of 2020. Doctors, dentists, and therapists are all providing their services through a computer screen, rather than an office visit. Thus far, virtual mental health treatment has been getting a lot of attention. In fact, many people say that telehealth is expanding mental health treatment access to people in underserved communities.
Whether you saw a therapist before the pandemic started, or if you're considering mental health treatment for the first time, there are a number of benefits to telehealth services. For some people, seeing a therapist virtually is an even better option than talking to someone face-to-face.
What is Telehealth?
Telehealth is any form of health-related service that happens electronically. During the COVID-19 pandemic, many mental health professionals have started using video conferencing to "see" clients, talk to them about their concerns, and give them advice. Think of it as your regular therapy appointment, but from the comfort of your own home.
This year, telehealth became a very popular topic. However, it's not actually a new concept. Before the pandemic started, the virtual mental health space was dominated by mobile wellness apps, like Talkspace and BetterHelp. Millions of people signed up for these services to get connected to a virtual therapist, and access treatment when and where they needed it.
Like traditional in-person therapy, telehealth is completely confidential. You can have the same conversations you usually have with a therapist. And because there's no need to travel to a physical location, you can choose from an entire network of therapists, even one who is not located in your area.
The Perks of Telehealth Treatment
Most people who need mental health treatment during the COVID-19 pandemic are limited to virtual services for the time being. But even after in-person therapy resumes, it's believed that many therapists will continue offering telehealth services to people who can't attend therapy at a clinic or treatment center. Here are some of the biggest benefits of telehealth treatment.
You can get treatment at home
A lot of people love telehealth treatment services because they never have to leave their home. It's undoubtedly the most convenient way to get mental health treatment or talk to a therapist. For parents, caregivers, or anyone who has a busy schedule, telehealth allows them to get the treatment they need when it works best for them. It also encourages people who are on the fence about treatment to schedule an appointment and try therapy without a major commitment.
It's perfect for people without a car
For people who don't own a car or can't access public transportation, telehealth therapy is a great option. This is often the case for people who live in major cities or even college students who attend school away from home. Transportation has historically been a barrier that kept people from seeking mental health treatment. Fortunately, since the rise of telehealth services, anyone can talk to a therapist without needing to travel to an office.
It's beneficial for people with agoraphobia
Many people who want to seek treatment for trauma or anxiety struggle to do so because they aren't comfortable being out in public. For instance, less than 1% of the population suffers from agoraphobia, an extreme fear of being in a public place where you can't easily escape. Someone who has agoraphobia or a form of trauma might not be able to get treatment in-person. For those people, telehealth can give them the support they need without putting themselves at risk.
It might be cheaper than in-person therapy
If you choose to get mental health treatment virtually, it might also save you some money. Some telehealth services, especially app-based treatment, are cheaper than seeing a therapist in-person every week. You don't have to spend money on gas or a subway fare to get there. You don't have to take time off work for your appointment. You might even be able to shorten your sessions because they're more efficient when you have them over a video conference.
You can get treatment on your own schedule
Another huge perk of telehealth services is that you can get treatment on your schedule. If you work full-time, it can be hard to get an appointment during your lunch break or after work when everyone else is trying to get on the books. If you have a 30-minute break in the mid-afternoon, you can use that time to chat with your therapist. With telehealth, you can make therapy work with your schedule, rather than competing for a prime slot.
Telehealth Services at Mission Harbor
At Mission Harbor, we offer mental health and addiction recovery services for clients in Santa Barbara and the surrounding areas. Our approach to treatment is multi-faceted. We combine traditional therapy and medication management with holistic and experiential treatments. We also offer an Adolescent Program that is designed for kids between the ages of 12-17.
Our clinical team prioritizes personalized treatment for all clients. Before treatment begins, every client receives a customized treatment program that is catered to their specific needs and goals. We offer two different levels of care—partial hospitalization and intensive outpatient—depending on where the client is in their recovery journey.
At this time, all of our new and existing clients are eligible for telehealth services from Mission Harbor. We are continuing to treat our patients with the same level of care that we offer in our on-site facility. We are also working closely with other treatment facilities in the area to ensure that all of our clients have access to the type of treatment they need during this time.
If you're interested in Mission Harbor's telehealth services, call us at (805) 209-4433.