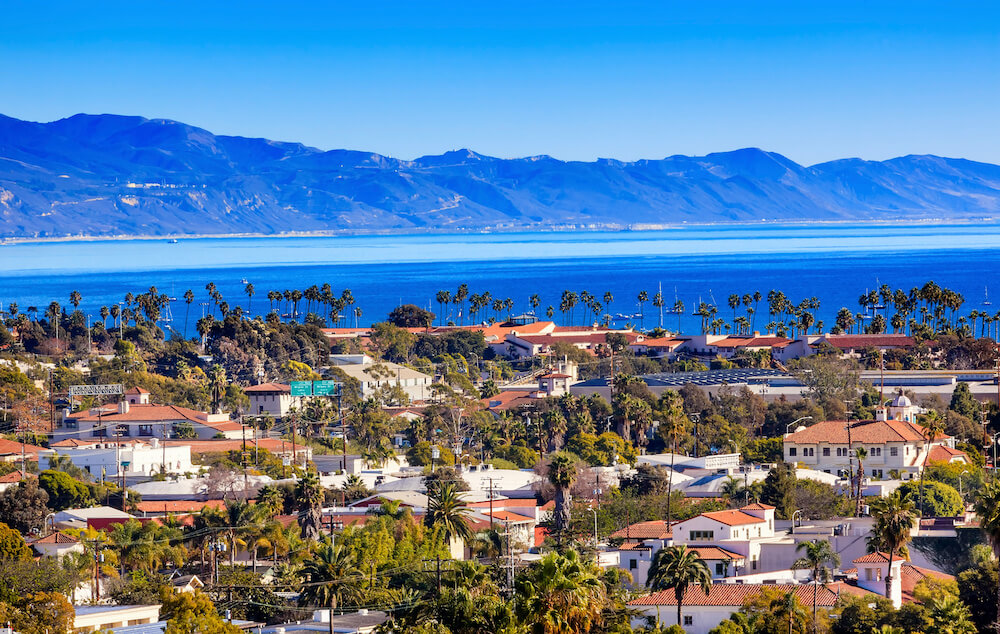 How lending a hand locally can also be good for your mental health
You've probably heard lately that taking steps to support your mental health is just as important as caring for yourself physically.  The good news is that there are numerous ways you can take care of your mental health. In addition to getting plenty of sleep, engaging in regular exercise, and practicing self-care, you can promote mental and emotional well-being by getting involved with local volunteering opportunities.
The Benefits of Volunteering on Mental Health 
If you're looking for Santa Barbara area volunteer opportunities, you might be pleased to learn that the act of volunteering is actually beneficial for mental health. Recent research has found that volunteering has the following positive effects:
People who regularly volunteer

have been found

to have higher levels of mental well-being when compared to those who never volunteer, especially after age 40.

Volunteering

increases social connectedness

and can reduce symptoms of depression. 

Volunteering can

add purpose to your life

, which can be beneficial for combatting mental health problems. 
When you make a habit out of volunteering, you'll have a reason to get out of the house and become engaged with your community. You'll develop connections with other volunteers, and you'll even have the opportunity to get some exercise, especially if you engage in outdoor volunteer projects. All of these factors can boost your mood, protect your mental health, and even combat symptoms arising from mental health conditions like depression. 
What's Happening in California 
In California, the benefits of volunteering are so well recognized that the Office of the Governor has launched California Volunteers, an official state office headed by California's Chief Service Officer, Josh Fryday. This office encourages citizens to engage in volunteer work within their communities in order to address the state's most pressing social problems.
Recently, California Volunteers partnered with local leaders and volunteers in San José to clean up Ryland Park. This clean-up project is a part of "Clean California," an initiative that helps the state to partner with local communities for beautification projects. During their time at Ryland Park, volunteers weeded, trimmed shrubs, removed debris, and seeded the lawn. This effort was supported by Governor Newsom's $1.2 billion clean-up initiative that will create jobs, remove trash, and encourage local communities to beautify public spaces. 
California Data
Studies with naturalists in California, who are trained in preserving and maintaining their natural habitats, have found the following benefits associated with volunteerism of this type:

52% report that outdoor work allows them to learn about local history 

17% indicate that they benefit from being around like-minded people

10% state that they enjoy spending time outdoors and connecting to their local place

Another 10% indicate that they simply desire to make a contribution to their world as a volunteer
While there are numerous types of volunteer work in California, it is clear from research with outdoor volunteers that the act of volunteering is quite enriching and enhances a person's social life. Not only do volunteers give back to their community and preserve local environments; they also have the opportunity to learn and engage with others, which is undeniably beneficial for psychological well-being. 
Santa Barbara Area Volunteer Opportunities 
For those interested in volunteering locally, there are a variety of volunteer opportunities in the Santa Barbara area. The county website lists a full range of options, but some top choices are described below:
Animal Services:

The county Animal Services office relies upon volunteers to do work like feeding the animals, transporting them to a local vet, and playing with them. The department accepts volunteer applications on its

webpage

.

Parks and Recreation:

You can also volunteer at local parks, public beaches, and other areas of recreation. If you're interested in getting a large group together (10 or more people), you can volunteer for a clean-up day at a specific beach or park. Your team must be able to commit four hours to picking up litter at your designated location. Individual volunteers can do work to maintain county trails. To stay on top of this sort of volunteer opportunity,

register

as a trail volunteer.

Search and Rescue:

As a part of the Sheriff's Office, Santa Barbara County Search and Rescue tracks and locates lost and injured residents, including missing children, lost hunters, and hikers and bikers who are overdue to be home. The team is highly trained and must be able to perform intense physical work, including technical rope rescue. Visit the

team's webpage

to learn more about becoming a volunteer.

Helping Veterans:

The Santa Barbara Veterans Affairs Clinic needs volunteers to drive a shuttle to transport veterans to and from the clinic. The shuttle runs from 9 am to 3 pm, Monday through Friday. Call

805-354-6004 to learn how to get started with volunteering.

California Volunteers:

If you're not sure what sort of work you'd like to do, California Volunteers has a wide variety of volunteer opportunities posted on its

webpage.

Opportunities range from tutoring school aged-children to operating a crisis hotline. There are also opportunities to get involved with organizations like the Alzheimer's Association. 
If you're seeking local volunteer opportunities, there really is something for everyone. You can find something that suits your interests, so you can give back to your community. You might even find that your overall mental health improves in the process. 
For those seeking mental health services in the Santa Barbara area, Mission Harbor Behavioral Health has an office conveniently located just outside of downtown Santa Barbara. We offer services for both adults and teens. Contact us today to learn more.