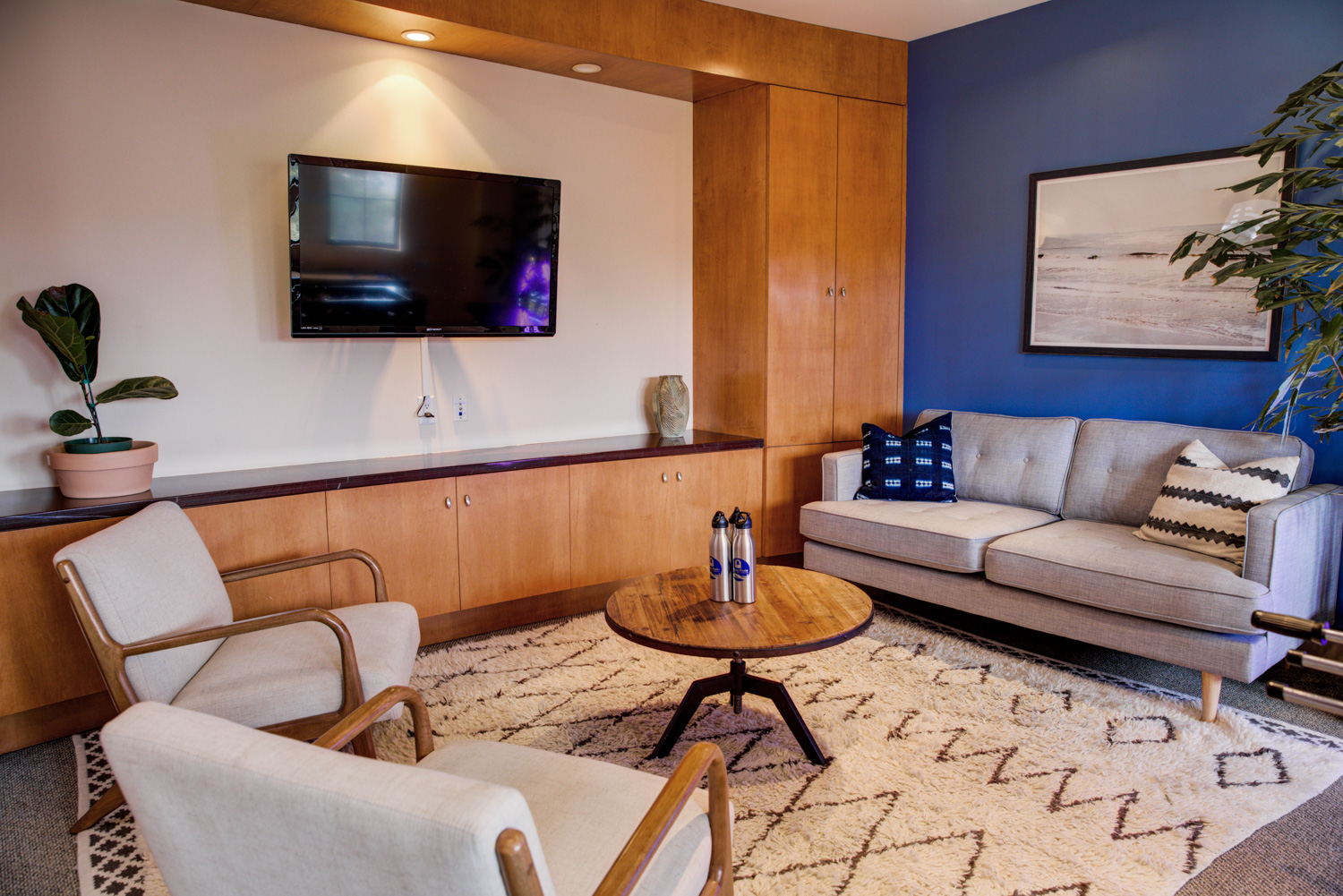 During the pandemic, telehealth services became a necessity, but as life returns to normal, it looks like telemedicine is here to stay. According to a February 2022 report from the Office of Health Policy, during the period from April to October 2021, 23.1% of Americans had used telehealth services at least once during the previous four weeks. Per a March 2023 article in the American Journal of Managed Care, telehealth continues to be a popular option, with a 3.8% increase in usage during December 2022. In the South, usage increases were the highest, at 7.1%. While telemedicine services may no longer be a necessity, more and more Americans are finding that this method of receiving care comes with benefits. If you're considering using this modality for therapy, it's important to understand how it works. 
What is telehealth?
You've probably heard the term "telehealth" at some point, given its increasing popularity, but maybe you aren't sure exactly what it entails. Telehealth is simply an umbrella term that refers to healthcare services that are delivered remotely. The term "teletherapy" is used to describe mental health or talk therapy services delivered in this modality. 
There are a number of ways that a patient may participate in telehealth or teletherapy services. If meeting directly with a provider for an appointment, teletherapy can occur via a live video conferencing session, in which the clinician and the patient meet face-to-face using a web camera or similar technology. This allows patients to connect in real time with a provider, from the comfort of home. 
Some people also participate in telehealth services using chat, email, or text messaging. These options allow patients to communicate their needs to a provider without connecting face-to-face. For instance, if you are seeking treatment for an upper respiratory infection, you might chat with a physician about your symptoms, and after your virtual chatting session, the physician may send a prescription to your local pharmacy. Chat can also be used to communicate symptoms for the purpose of obtaining a prescription for a psychotropic medication, such as antidepressants. 
While telehealth appointments can occur in live time using chat or other messaging features, sometimes patients participating in teletherapy may use chat or emails to communicate over the course of the day, rather than in live time. For instance, a patient may send an email or chat message to a therapist, and receive a response within a certain time frame, such as within 24 hours. 
Since there are multiple ways to receive telehealth services, it's important to determine which modality is the best fit for you. If you prefer face-to-face interaction, live video conferencing sessions are probably the most suitable option for you. If you have a particularly busy schedule, or connecting face-to-face isn't as much of a necessity for you, chatting options may be enough to meet your needs. 
The Benefits of Teletherapy
For those looking for mental health care, teletherapy certainly comes with benefits. For example, this type of service increases accessibility to mental health care. For patients in rural areas without nearby providers, teletherapy can make it possible to connect with a clinician. It can also be a more cost-effective option for those who cannot afford to drive long distances to an office or clinic.
Teletherapy can also make it easier to see a provider. For those who have packed schedules, teletherapy is a time-saver. Logging on from the convenience of home, or during a lunch break at the office, allows patients to fit therapy sessions into their busy days, without taking time off from work or carving out time to travel to an office, check in, and wait in the lobby until the provider is available. 
Does teletherapy work?
Some patients worry that teletherapy isn't an effective way to receive services, since meeting virtually with a therapist or psychologist does not allow patients the opportunity to see their provider in-person. The good news is that researchers have conducted numerous studies to determine the effectiveness of teletherapy, and the results have been promising. 
A 2022 report in the professional journal Clinical Psychology: Science and Practice reviewed the results of 20 different studies that compared the benefits of teletherapy to those of in-person therapy services. Results showed that teletherapy is equally effective to in-person therapy, and teletherapy is effective for reducing psychological symptoms. 
A recent survey of psychologists provided additional evidence of the benefits of teletherapy. Of psychologists surveyed, 96% said that teletherapy was effective, and 97% agreed that it should continue to be offered post-pandemic. 
Is teletherapy right for you?
There is plenty of evidence that teletherapy is beneficial for patients who choose to receive services remotely, but this doesn't mean it's for everyone. While many patients benefit from this option, others experience better outcomes with in-person therapy. So, how do you know teletherapy is right for you? It's important to consider your needs and preferences.
Teletherapy may be a good fit if you have reliable Internet access and are comfortable operating technology, such as web cameras and video conferencing software. If you have a busy schedule and have a hard time fitting in appointments at an office or clinic, teletherapy could even reduce barriers to seeking care, especially if there aren't many providers in your area, or there are long waitlists at local clinics.
On the other hand, if you have poor Internet connection, or you have trouble operating technology, you might find teletherapy to be a poor fit. If your Internet service tends to be spotty, or you aren't comfortable with video conferencing technology, these barriers will likely prevent you from establishing a therapeutic relationship with a counselor via teletherapy. Similarly, if you prefer face-to-face contact, teletherapy may not be the best fit. Ultimately, teletherapy is all about patient comfort; if you aren't comfortable with this option, in-person services will probably bring greater benefit. 
If you aren't comfortable with teletherapy, Mission Harbor still offers in-person services for both adults and teens at our office locations in Los Angeles and Santa Barbara. Contact us today to learn more or to schedule an appointment.