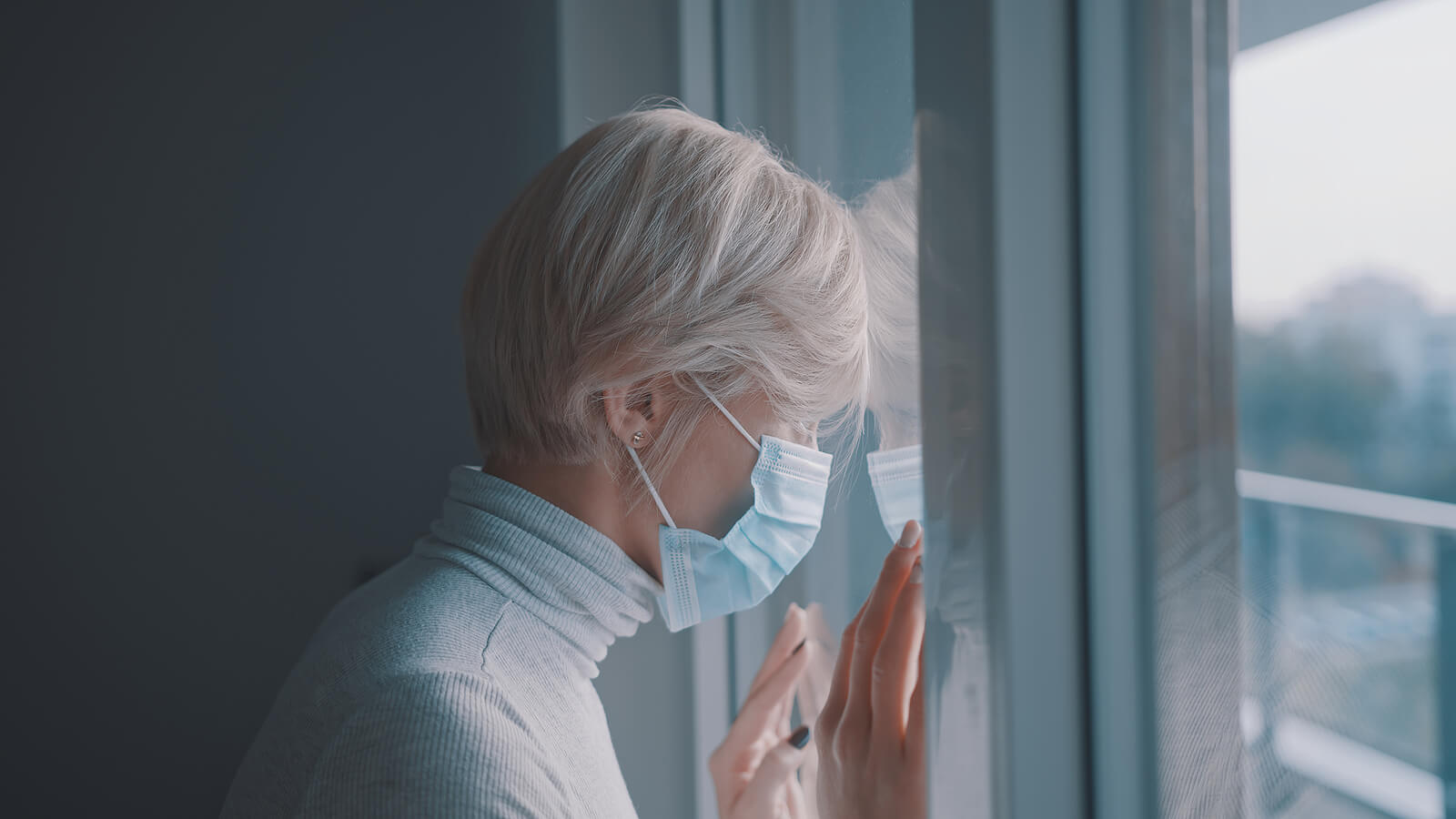 During the month of May, the National Alliance on Mental Illness (NAMI) celebrates Mental Health Awareness Month. This year's theme is "Together for Mental Health," and the goal of the campaign is to advocate for better mental health care, so that all those who need it have access. This message is especially relevant given the increase in mental health problems during the height of the pandemic and the months that followed it. As the numbers show, the mental health effects of COVID-19 have taken a toll not only on adults, but also on children and adolescents. 
Mental Health in Children & Teens in the Face of the Pandemic
It's no secret that the pandemic has presented unique challenges for adults, who have had to adjust to remote work, social isolation, and the stress of continuing to provide for children in the face of a changing economy. Unfortunately, the pandemic has also impacted the mental health of children and adolescents. In fact, a study published in September 2021assessed children ages six to 16 in the U.S. and found that there was an increase in mental health symptoms among these children after the COVID-19 outbreak. 
A second study published in November 2021 in the Journal of Adolescent Health found that prior to the pandemic, mental health-related visits made up 10.1% of total emergency department visits among youth aged 12 to 17. As of November 2020, 17.3% of emergency room visits for individuals in this age group were related to mental health. Furthermore, visits for eating disorders increased 62% in 2020 compared to numbers in 2018-2019, making it clear that children and teens are facing more mental health challenges now than prior to the pandemic. 
A recent report from the U.S. Surgeon General indicates that mental and emotional health problems were the leading cause of disability among youth, even before the pandemic began. In the period from 2009 to 2019, both feelings of sadness and thoughts of suicide increased among high school students, and between 2007 and 2018, there was a 57% increase in suicides among those aged 10 to 24. What this suggests is that the pandemic worsened a problem that was already set in motion by forcing children to miss out on sports, isolate themselves from relatives and friends, and adjust to virtual schooling. All of this led to increases in mental health symptoms, and depression and anxiety among youth across the globe doubled during the pandemic. 
Adult Mental Health & The Pandemic 
Research with U.S. adults also paints a grim picture of mental health. A June 2020 survey found that 40.9% of adults experienced negative mental or behavioral health symptoms, including depression, anxiety, trauma & stress-related disorders, increases in drug or alcohol use, and thoughts of suicide. Anxiety, depression, and suicidal ideation increased among adults during the pandemic, when compared to data from 2019. 
For adults, the safety measures taken to reduce the spread of the infection could have led to poor mental health outcomes. Quarantining has been linked to psychological problems, including increases in trauma symptoms, anger, and confusion. The social and economic consequences of stay-at-home orders and social distancing can also create distress and take a toll on mental health.  Being infected with COVID-19 may even increase the risk of mental health problems, as research has shown that COVID-19 infection is linked to altered mental status. Furthermore, the new onset of psychiatric problems, including PTSD, has been found to be relatively common after hospitalization for COVID. 
The Bottom Line On Mental Health During the Pandemic
Statistics make it pretty clear that mental health problems have skyrocketed during the pandemic. Both youth and adults are experiencing higher rates of problems like anxiety, depression, suicidal ideation, and trauma-related disorders. As the spread of the virus declines and life returns to normal, the stress associated with isolation and fears surrounding the virus may decline, but some people may experience lingering mental health effects. While it will take time to collect data on the long-term outcomes of the pandemic, the reality is that some people are still coping with grief over the loss of loved ones or grappling with financial challenges in the face of economic downturn. 
As of 2020, one out of five, or about 52 million American adults, lived with a mental health condition, and 5.6 percent of U.S. adults had a serious mental illness. Of those who had any form of mental illness, just under half received any sort of treatment. While data are not yet available for 2022, based upon the increases in mental health concerns amid the pandemic, the need for treatment has likely increased since 2020.
Certain groups were disproportionately affected by the pandemic and may be in high need of mental health care in the post-pandemic era. Young adults aged 18 to 24 were especially hard hit by the effects of the pandemic, as 74.9% of those in this age group showed symptoms of at least one mental health condition during the pandemic, compared to 29.5% of those aged 45 to 64.  Minority populations also experienced significant distress during the pandemic, as evidenced by the fact that 18.6% of Hispanic individuals and 15.1% of Black individuals seriously contemplated suicide in the midst of it, compared to 7.9% of White individuals. 
Seeking Mental Health Treatment
Ultimately, Mental Health Awareness Month will have served its purpose if it draws attention to the widespread nature of mental illness in this country and encourages more people to seek treatment. For those in the Southern California area, Mission Harbor Behavioral Health provides mental health treatment to both children and adults. We have office locations in Los Angeles and Santa Barbara, and we offer multiple levels of care, including an outpatient program for teens, as well as a partial hospitalization program and intensive outpatient services for adults. Contact us today to learn more.