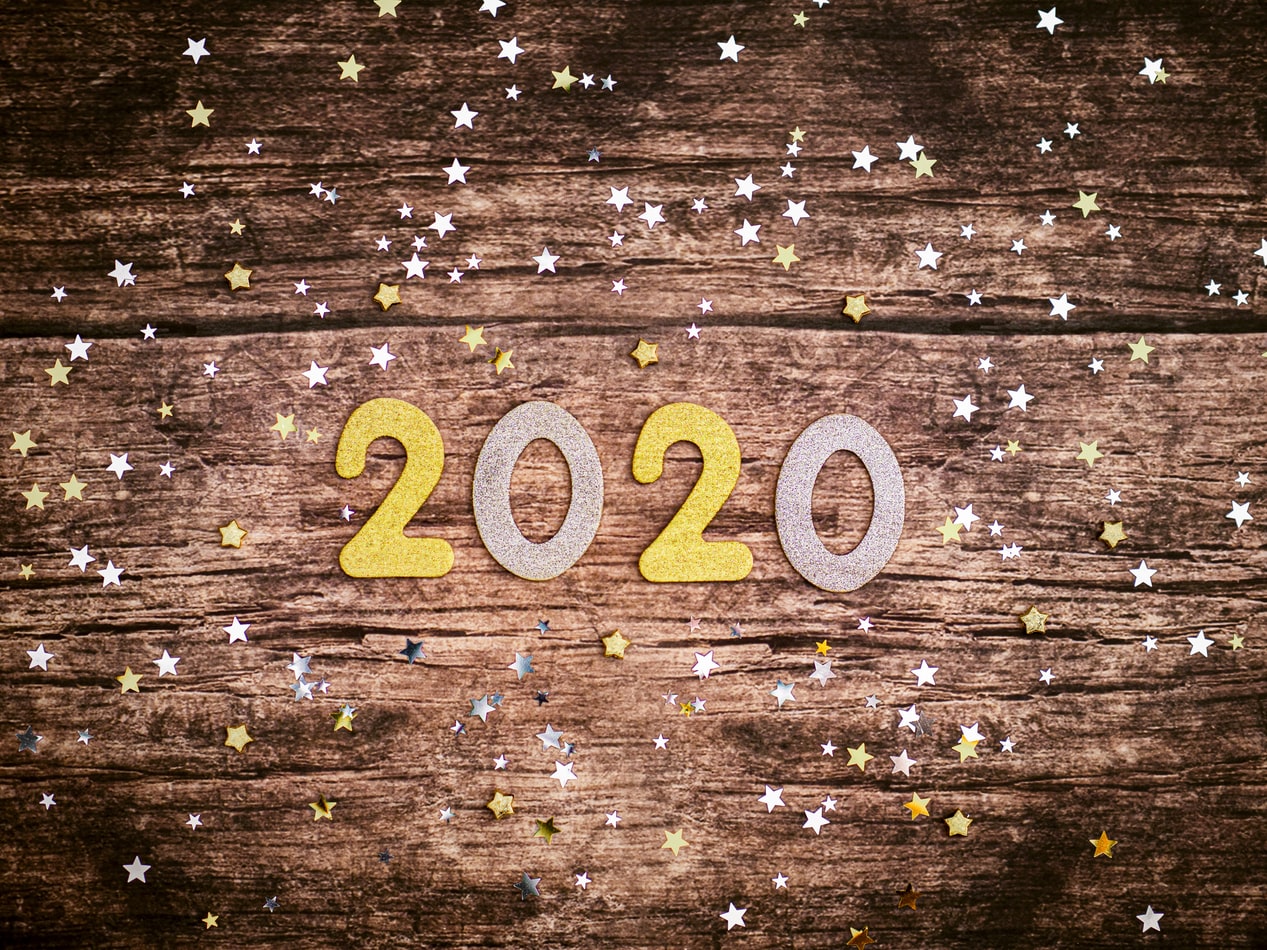 Recovering from an addiction or a related mental health disorder is extremely challenging. It takes an immense amount of effort, dedication, and consistency to complete the initial recovery process and make it out on the other side. Not to mention, you need to have a true desire to get sober in order to recover successfully, and most importantly, to reduce your chances of relapsing. 
As we head into the new year, now is a perfect time to reinforce your commitment to recovery and sobriety. Whether you're currently in the midst of the recovery process or are maintaining your sobriety, making resolutions can help you stay on track. In this article, we'll share some tips for sticking to your resolutions, so you can make 2020 a healthy and happy year.
The Power of Resolutions
Some people don't believe in making resolutions for one reason or another, but research shows that writing down your goals (or in this case, resolutions) increases the likelihood that you'll actually follow through with them. One study, in particular, found that people who described in detail or pictured their goals were up to 1.4 times more likely to successfully accomplish them, compared with people who simply thought about their goals.
Resolutions are also important because they help you create healthier habits—something that's crucial for people in recovery. According to a recent study, it takes most people an average of 66 days to form a new habit. That means that by sticking to your New Year's resolutions for just two months, you can expect to build new habits and routines that will become second nature over time. Putting your resolutions into perspective like that makes them seem more attainable, and will give you extra motivation to prioritize them. 
5 Tips for Maintaining You Resolutions This Year
We're all guilty of making New Year's resolutions with every intention of following through, but ultimately giving up on them after a few weeks or months. Coming up with your resolutions is easy, but actually following through with them is much harder. Follow these five tips to commit to your resolutions this year.
Write them down
The first tip is to physically write down your resolutions and put them somewhere that you'll see them every day. Make a note on your phone, put a post-it on your bathroom mirror, or even keep a list in your car. The more you are reminded of your resolutions, the more likely you are to follow them. Be as descriptive as possible in your resolutions so you know exactly what you want, and what you need to focus on in order to be successful. 
Start small
One of the biggest mistakes that people make when it comes to creating New Year's resolutions is that their goals are too broad, or focused on the big picture. Having far-reaching goals and aspirations is great, but coming up with smaller, more target and specific resolutions will make it easier for you to commit. It's also important to be realistic with your goals. Try making resolutions like, "I will commit to attending one group meeting a week," or "I will pick up two new hobbies this year."    
Check in with yourself
A secret to sticking to your New Year's resolutions is to check in with yourself and evaluate your progress regularly. Without being too hard on yourself, reflect back on the previous month and think about all the things you accomplished. Did you stay committed to your resolutions, or did you get off track? If you've started to lose focus, don't get discouraged and most importantly, don't give up. Use the next week to put yourself back on track. 
Share your resolutions with other people
A huge part of keeping your resolutions is accountability. Find people around you that you trust—a family member, friend, or even your therapist—and tell them what your goals are for the new year. They can help you stay on track by checking in with you periodically to see what progress you're making. They'll also be there to help encourage and motivate you to stick with your goals over the long term. The best part is, you may inspire them in the process!
Reward yourself along the way
Let's be honest—change is difficult. And when you're busy balancing work, a social life, and maintaining your sobriety, working on making important life changes can be a lot to handle. So as you make progress towards your resolutions, don't forget to reward yourself along the way. Set mini-goals and decide how you'll celebrate when you get there. That will give you added motivation to stick with your resolutions throughout the entire year.
Maintaining Your Sobriety for the Long Term
Getting sober is hard, but maintaining your sobriety for the long term is even harder. Data shows that between 40-60 percent of people who have received treatment for addiction or alcohol abuse relapse within one year, but you don't have to.
Sobriety is a life-long journey, and making resolutions is a great way to keep yourself on track. Developing healthy habits is so important during the recovery process, and for life after recovery. You don't have to wait for the new year to create goals and resolutions for yourself. Goal setting is a great way to better yourself, accomplish more, and pursue your biggest passions.
At Mission Harbor, we help people recover from their addictions, and set them up on a path to long-term recovery. Our therapists use a variety of personalized treatments tailored to every client, including medication, talk therapy, cognitive therapy, meditation, and more. Our treatment program also includes aftercare services and an alumni program for long-term post-treatment support.
Learn more about the benefits of substance abuse treatment, and contact our admissions team at (805) 209-4446 for more information about our outpatient programs.