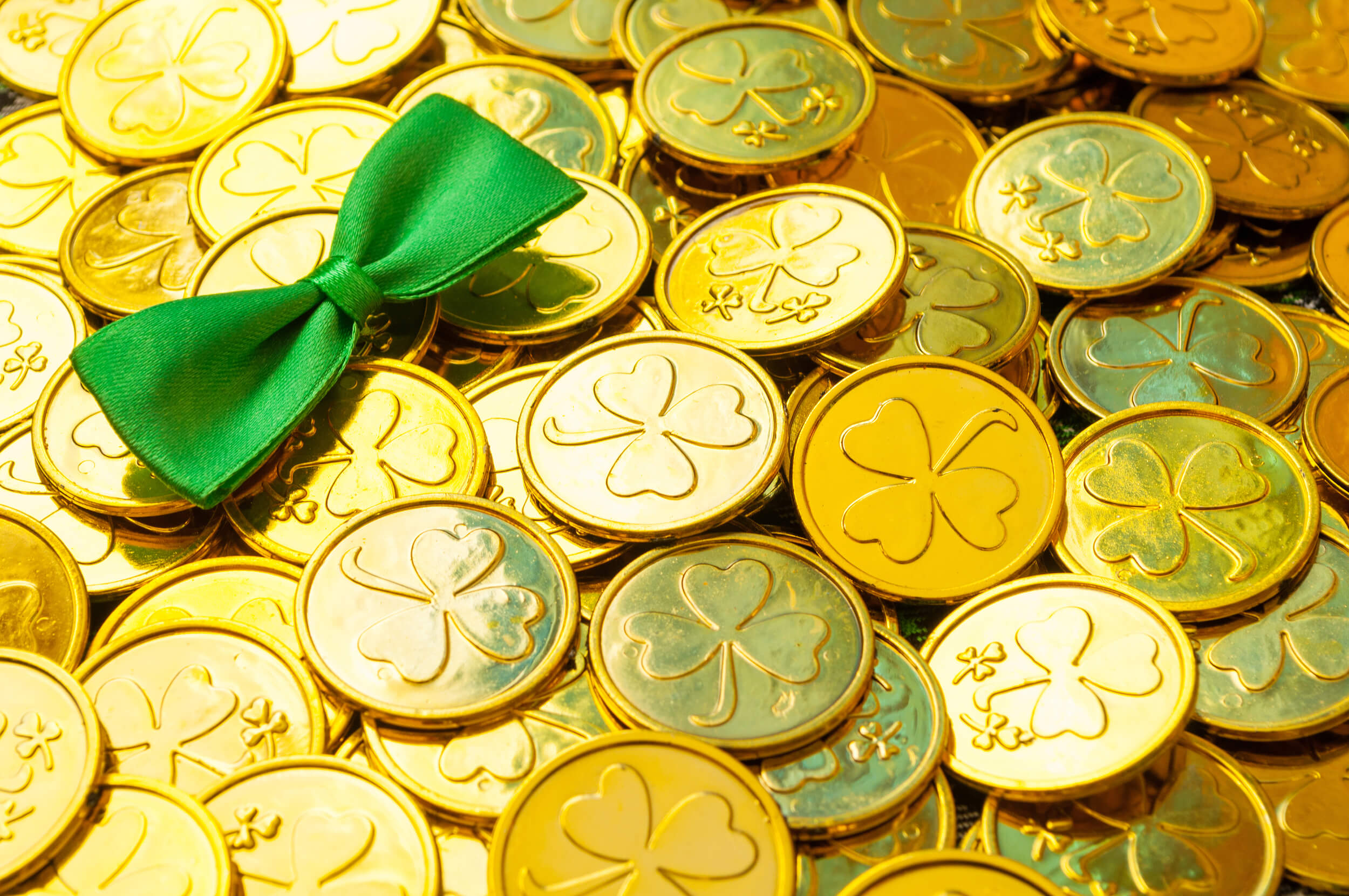 Saint Patrick's Day—the holiday when everyone can pretend to be Irish, everything is colored green, and the beer flows like water. In fact, Saint Pat's ranks as the third most alcoholic holiday in the U.S. For those who wish to stay sober this Saint Patrick's Day, it can seem like you're limited to staying home and celebrating from the couch. In Santa Barbara, however, there are still plenty of opportunities to get out and celebrate your heritage (or your adopted one).
The History of Saint Patrick's Day
While hailed as an Irish holiday, the modern version of Saint Patrick's Day came from Irish immigrants and their descendants. Originally, the holiday was a feast day to celebrate the life of Saint Patrick, Ireland's patron saint who spent 30 years as a Catholic missionary to the island. The first recorded public celebration of Saint' Patrick's day in America took place in Boston in 1737 with a parade. New York City held its first Saint Patrick's Day parade in 1762, and many other cities began to follow the newly established traditions of the holiday.
Today, Saint Patrick's Day is more of a secular celebration for many, celebrating excess and all things Irish. That often involves wearing green or shamrocks, drinking beer, and eating corned beef and cabbage.
Celebrating a Sober Saint Patrick's Day in Santa Barbara
You don't need to consume alcohol to join in on the fun and celebrate Saint Patrick's Day with the rest of our fair city. Here are a few events and ideas to kick off your Saint Patrick's Day celebration—without the beer.
Discover Your Irish Heritage
Even if you aren't Irish, the traditional arts and foods of Ireland can easily be enjoyed by all. Check out some traditional Irish music or some more modern Irish artists to set the mood for your celebration. You may even find yourself wanting to learn to dance a jig!
If you do feel like dancing, the Claddagh Dance Company has you covered. They offer a free month of weekly Irish dance lessons to new dancers and meet in Santa Barbara on Thursday evenings. You can enjoy meeting other dancers, getting some great exercise, and celebrating your heritage without including alcohol.
For those who would rather kiss the Blarney Stone, why not try your hand at learning the Irish language, Gaelige? Online learning opportunities abound, and apps like Duolingo break learning down into bite-sized chunks, making it a fun challenge that can be enjoyed by the whole family.
Don't forget to make your dinner plans this Saint Patrick's Day, either. While corned beef and cabbage is a common (and easy to make) Saint Pat's meal, the Irish are known for hearty, flavorful foods like mutton stew, shepherd's pie, bangers and mash, and salmon. If you love to bake, you may want to try your hand at traditional Irish soda bread or Irish scones for a tasty treat with your tea.
Host Your Own Party
Just because you want to celebrate a dry holiday, shouldn't mean that you have to celebrate it alone! Invite some friends over, try your hand at some non-alcoholic Saint Patrick's Day drinks, and enjoy the support and company. For entertainment, you can try a pickup game of soccer or even try Gaelic football rules.
Attend a Support Group Meeting
There's no shame in admitting that you need extra support to face such an alcohol-centric holiday while sticking to your personal sobriety goals. It's an admirable thing to be able to recognize that you would benefit from help. Our team at Mission Harbor Behavioral Health understands how much of a challenge it can be to handle holidays, which is why we're committed to helping those struggling with alcohol abuse problems find the resources and assistance they need to stay sober. Check out our list of local 12-Step Program meetings in Santa Barbara to find one that is just right for you.
Enjoy a Local Event
Santa Barbara is a vibrant city, and there's always plenty going on around here! Here are some annual local favorites to get you in the Saint Patrick's Day mood:
The Santa Barbara Independent's 12th Annual St. Patrick's Day Stroll –

Dress in your favorite green clothing and take a stroll down State Street with a live pipe and drum company and other festive revelers at this free family-friendly event. Skip out before the end though, since this stroll tends to finish at a brewery or bar.
Spencer & The Worried Lads' Annual Saint Patty's Bash –

Enjoy the sounds of "Irish Pirate Tex Mex Calypso" band Spencer & The Worried Lads at the SOHO Restaurant and Music Club. Grab dinner and listen to the music at this all-ages event.

Tickets are available

.
Learn Irish Dance with the Claddagh Dance Company –

Join the Claddagh Dance Company for beginning Irish dance lessons. These lessons are held on Thursdays at 5:30 pm at the Veteran's Memorial Building, 115 E. Cabrillo Blvd.
Santa Barbara International Orchid Show –

If you're longing for spring flowers and looking to avoid the crowds in green, the Santa Barbara International Orchid Show is held on March 15-17 this year. Learn more and

purchase tickets on their website

.
Whale Watching –

Mid-March falls towards the end of Santa Barbara's peak whale watching season, but there still are plenty of Pacific grey whales making the trek from Mexico to Alaska. You might also spot humpback whales, blue whales minke whales, dolphins and more. Why not use the holiday as an excuse to book a whale watching excursion and escape the crowds? Learn more about tours on

Visit Santa Barbara's website

.
Committed to Your Health
At Mission Harbor Behavioral Health, we're dedicated to helping you reach your sobriety goals. Our outpatient alcohol abuse rehab center offers you the tools and support you need to get sober and stay sober. Our staff is compassionate and offers a variety of treatment options, so you can find the right program for your busy life. Our aftercare programs are designed to keep you on track and provide you with all the assistance you need to maintain your hard-earned sobriety and continue your success
You don't need to face your challenges alone. Contact Mission Harbor Behavioral Health today by calling (805) 209-4446. We're ready to help you.