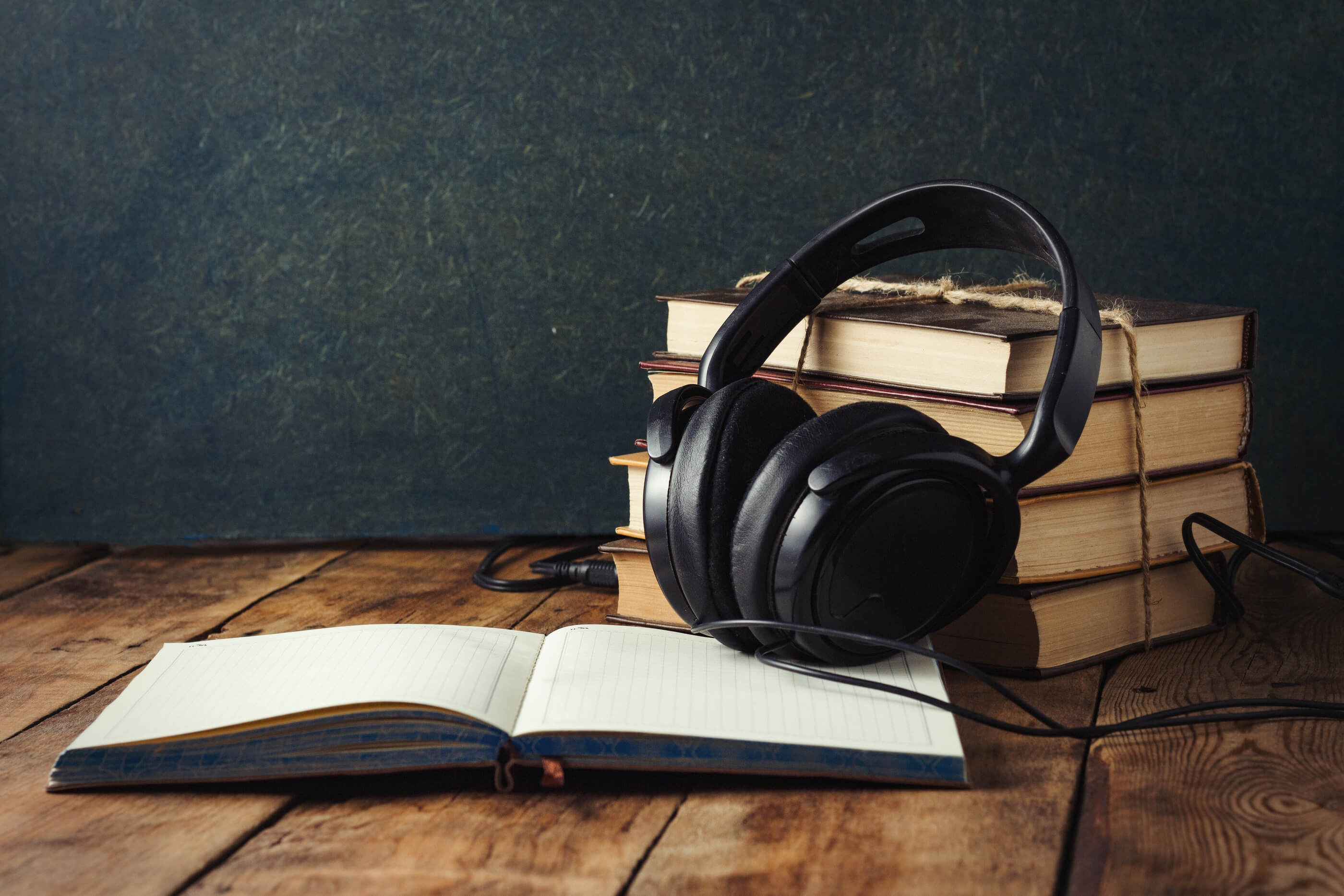 Life is like a novel that we are constantly writing with every twist and turn of our experiences. Every day is a separate chapter and each year a new volume, and they all add up to a literary journey from naivety to enlightenment.
Substance use can play the role of the villain in your personal narrative, but it doesn't have to conquer your heroism. By tapping into the great resources available on the topic of addiction and recovery, the written word is a liberating escape from your doubts and fears, as well as a road map to a better future.
Speaking of roads, the modern way to absorb books is often to listen to them while commuting to work or taking a nice weekend drive, so we have accumulated some of our favorite audio selections that delve into the realm of wellness and rehabilitation. Consider listening to one of these as your co-pilot on your next jaunt down the Pacific Coast Highway…
THE ALCOHOLISM AND ADDICTION CURE: A HOLISTIC APPROACH TO TOTAL RECOVERY
By Chris Prentiss
A writer, father, and California mainstay, Chris Prentiss has endured the hell of addiction… not through his own substance use, but through that of his son, Pax. The younger Prentiss struggled with binge drinking, cocaine dependency, and heroin use, bouncing from one rehab facility to another, but to no avail.
Finally, Pax's dad stepped back and moved forward. He designed a holistic methodology that saw his son for the complete human that he was. Substance use isn't about the substance itself; it's about experimentation, avoidance, pain alleviation. The drugs and alcohol are mere symptoms in a much larger picture. These are the hypotheses of The Alcoholism and Addiction Cure, the blockbuster work written by Chris Prentiss regarding his viscerally emotional journey with his son.
In the audiobook, Prentiss himself reads aloud the pillars of his philosophy. By de-emphasizing the role of the substances themselves, the author focuses on a user's underlying emotional landscape. Prentiss navigates this terrain and explores how we can bolster our inner strength to avoid the pitfalls of further addiction.
RECOVERY: FREEDOM FROM OUR ADDICTIONS
By Russell Brand
For a (slightly) lighter take on the subject of sobriety, listen up to Hollywood hipster and British funnyman Russell Brand. His audiobook, entitled Recovery: Freedom from Our Addictions, chronicles his voyage from dependency to stardom, touching on a dizzying array of topics along the way.
Before he was Katy Perry's hubby, Brand rose to fame as a deliriously bracing comedian with a rock-star edge. Russell's demons are on full display in this audiobook, which he delivers himself with raw honesty and whiplash comic timing. Nothing is off-limits in Brand's retelling of the years he spent using alcohol, heroin, and even food and sex as diversions for the emotional distress he was withstanding beneath the mask of humor.
Russell tempers his irreverent brand (pun intended) with a liberal dose of understanding. He connects with the listener by acknowledging that addiction is a disease, not a choice. Instead of laying blame, he lays out a plan for how to progress past the pain and onto a smarter life path. After all, it worked for Russell Brand, whose career skyrocketed after he found his way to sobriety. But he never takes it for granted; his conscientiousness is a daily effort that he nurtures and describes in great detail for anyone who cares to listen.
REWIRED: A BOLD NEW APPROACH TO ADDICTION AND RECOVERY
By Erica Spiegelman
Substance use often renders us confused, battered, and helpless. This yields feelings of defeat as if the ability to change course lies with some unknown commodity. But in her groundbreaking audiobook, Rewired: A Bold New Approach to Addiction and Recovery, Erica Spiegelman galvanizes our own personal responsibility and empowerment. We can turn the corner if we just put our (rewired) minds to it.
Think about this: you've had certain core beliefs and convictions that have helped you survive up to this point in your life, right? Sure, some of your impulses may have led you astray at one time or another, but the foundation of who you are and what you value is solid. If you can ignite those passions and apply them to your own sobriety, there's nothing you can't accomplish! These are the tenets of Rewired, a manifesto that focuses on the power of the human brain but then builds from there. Wellness is all-encompassing, but it begins with a healthy mindset. Reconfigure how you think and you can redirect how you live.
These instincts have served Spiegelman well in her own journey through the world. It helped her receive her degree in literature before she moved to California and became a certified counselor in the field of drug and alcohol abuse at UCLA.
THE STORY OF YOU
The fact that all of the aforementioned authors have graced Southern California with their expertise, compassion, humor, and wisdom means that we are surrounded by possibilities. You have options, you have resources, and you have a team of people who care about you. All you need to do is accept their guidance, but the journey is all yours.
It all starts with a simple phone call. Contact us now and write your own story, full of wonder, happiness, and potential.