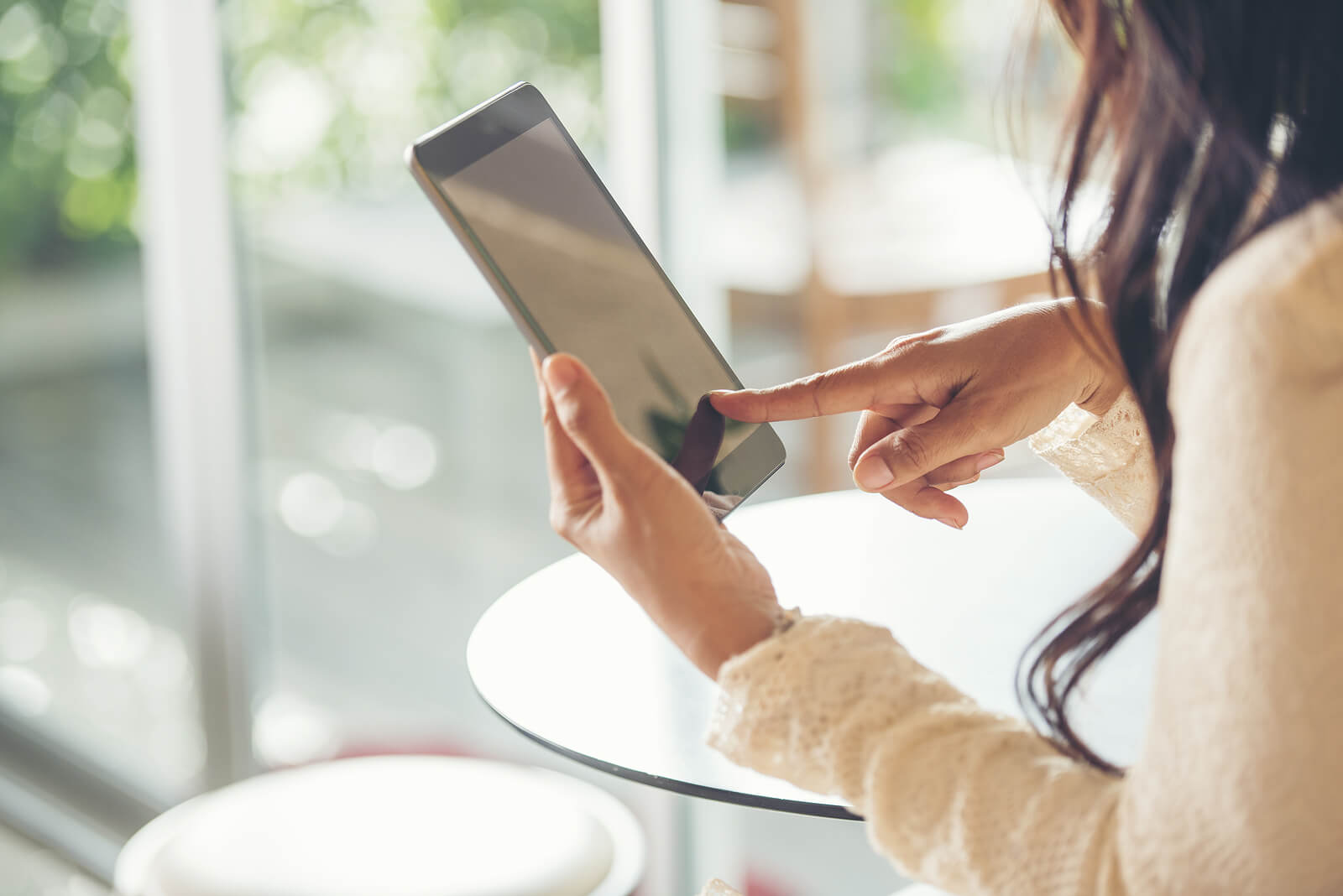 Most people are familiar with apps that help them to manage their physical health. For example, it is not unusual for people to use apps to track their food intake, log their exercise, or hold themselves accountable for weight loss goals.
While physical health is certainly important, it is also essential that you take care of your mental health on a regular basis. The top mental health apps of 2021 can help you to achieve this goal, and there are various apps available to meet multiple different needs. 
The Benefits of Technology for Mental Health
Oftentimes, we hear about how technology can harm our mental health. We may read a headline that warns that social media use can lead to low self-esteem, or that spending too much time using technology can promote social disconnection and eventually depression. While this may be true to an extent, there are also benefits to technology. 
Consider the fact that telehealth apps and video conferencing technology have made it possible to meet with a counselor or therapist virtually from the comfort of home. This certainly improved mental health in the wake of the pandemic, and the option for remote therapy continues to be beneficial for those who have busy schedules or who live in rural locations that do not offer easy access to in-person mental health services. 
Technology has also provided us with the opportunity to use apps to promote mental health, and, despite the fact that we often hear about the downfalls of social media, these platforms have helped people to stay connected with each other amid social distancing orders, alleviating some of the mental health consequences that come with isolation. 
In fact, a recent study in the International Journal of Environmental Research and Public Health found that while social distancing orders during the pandemic had negative effects on social connection and wellbeing, smartphone use reduced these consequences. Certainly, when used in excess, social media and other forms of technology can be detrimental, but they can also be used as tools to promote mental and emotional wellbeing.
The Impact of Mental Health Apps
Among the options for improving wellbeing with technology are a variety of mental health apps, which has led researchers to question whether these apps are effective. One recent study found that users of these apps reported several benefits associated with app use, including increased motivation, improved self-confidence, and a desire to set goals. They also reported that these apps persuaded them to be mentally and emotionally healthy. A second study found that a cognitive training app was effective for improving mental health symptoms among people with moderate levels of depression. 
The Top Five Mental Health Apps 
Mental health apps can be effective, but there are so many on the market that it can be difficult to determine which ones are worth using. Fortunately, there are reviews available to help consumers decide which apps are the best. Consider the top five mental health apps below: 
Talkspace

: This app is often rated as the best virtual therapy app. It links users to therapists for sessions, and many users find that their insurance plans cover these services. The app is free to download, but if users do not have insurance to cover the cost of services, the fee is $65 per week. 

Calm

: This mindfulness app receives top rankings among Apple Health & Fitness Apps, making it one of the strongest choices out of all the available mental health apps. The app is free to download but does have the option for in-app purchases. Users can listen to calming soundtracks, access meditation programs, and learn about mindful movement with the app. 

Youper:

For those who prefer a self-help approach over formal therapy sessions, Youper offers encouraging words and a platform for setting mental health goals. Users can also use the app to gauge their feelings on a daily basis. While the app is free to download, some in-app activities require a purchase. 

Mighty

: Similar to a social media platform, Mighty is a peer support group app for individuals living with a variety of conditions, which can include addiction and mental health problems. Users can connect with others who are experiencing similar problems and receive support from people who understand. What's even better is that Mighty is entirely free! 

Moodfit:

As its name might suggest, Moodfit allows you to track your mood.  Users can create charts to log daily mood, medications, and activities, and set wellness-related goals for themselves. This app can be helpful if you want to determine how your daily habits affect your mental health. The app is free with the option to make in-app purchases.
While the mental health apps above are strong choices, they are not the only tools available on the market. There are seemingly countless mental health apps for both Apple and Android phones, and user reviews can provide some insight into which are worth downloading. 
Seeking Formal Mental Health Treatment
While mental health apps can be beneficial for people struggling with depression, anxiety, and other conditions, they should not take the place of formal treatment for those who need it. Some apps may link users to therapists for a fee, and while virtual therapy can be effective, not everyone prefers this option.
If you find that mental health apps aren't quite meeting your needs, Mission Harbor Behavioral Health is here to help. We are qualified to treat both addiction and mental health conditions, and we have multiple levels of care, including partial hospitalization and intensive outpatient services. We have locations in Santa Barbara and surrounding Southern California communities, but for those who prefer a virtual treatment option, we do offer telehealth services. Contact us today to get started with services.