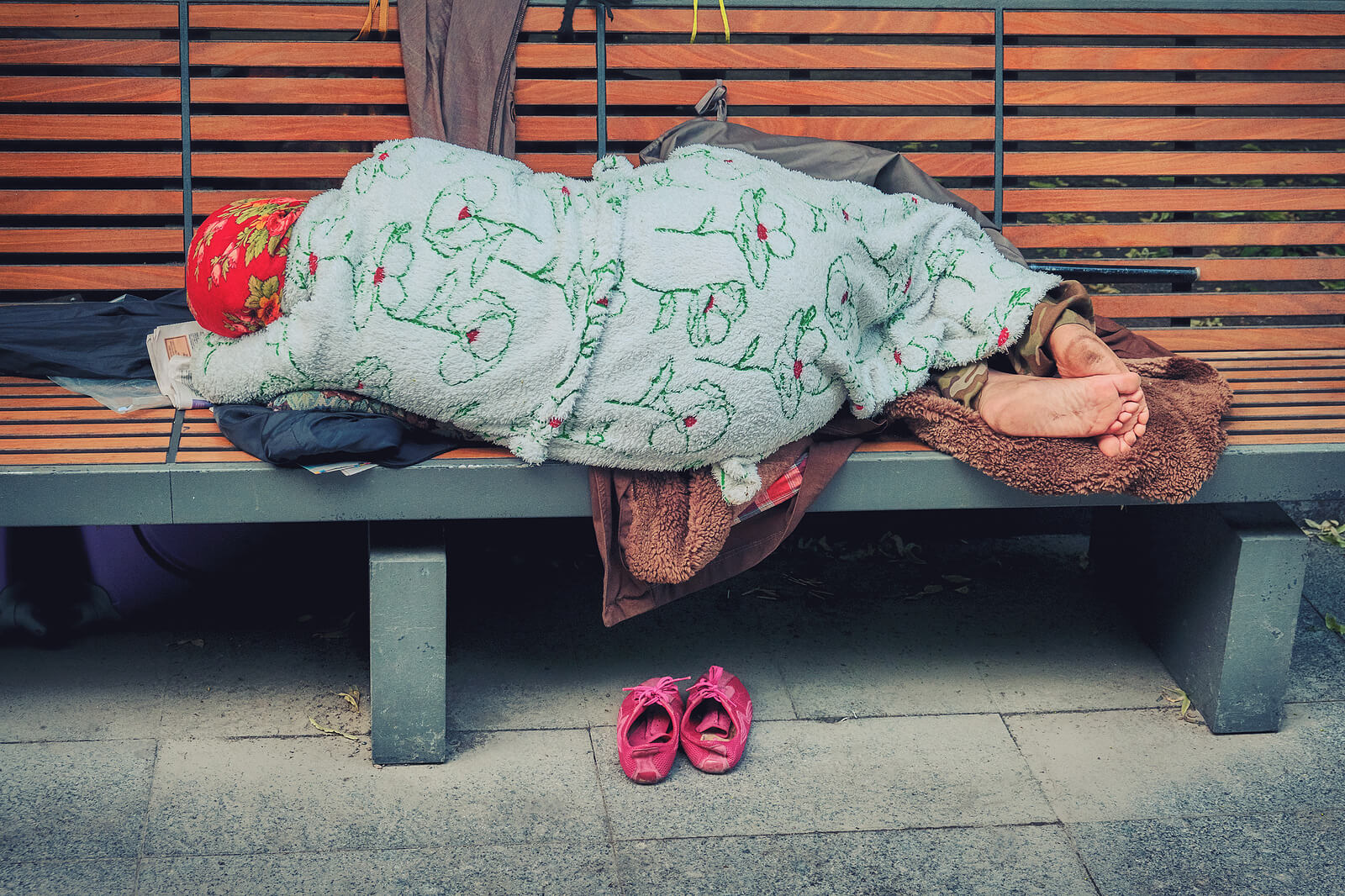 California's rate of homelessness is staggering. According to government data, on any given night in January 2020, there were 161,548 homeless individuals in the state, representing 28% of the total homeless population across the United States as a whole. Among the 50 states, California had the second largest increase in homelessness between 2007 and 2020, with the state's homeless population growing by 45.8% during this period. A large portion of California's homeless are located in Los Angeles, where there are 51,290 homeless individuals. Fortunately, Governor Newsom has a plan to reduce these numbers and improve the quality of life for Californians who struggle with housing insecurity, and it involves linking them with comprehensive behavioral health services. 
California Homelessness Statistics
Before jumping into the specifics of California's proposed mental health court, it is helpful to understand just how devastating homelessness is throughout the state. Beyond the fact that there are 161,548 homeless individuals in California, homelessness statistics reveal the following:
Among all the homeless individuals in California, 70.4%, or 113,660, are unsheltered, meaning they are living on the streets. 

Slightly over half of the unsheltered homeless in the United States are in California. 

There are 25,777 families with children experiencing homelessness in California. 
Newsom's CARE Court Proposal 
In response to California's homelessness epidemic, Governor Newsom recently released a proposal for a CARE Court program, which would mandate that counties provide comprehensive services to residents living with untreated and severe mental health and/or substance use disorders. Newsom intends for the program to specifically serve those who are homeless as a result of mental illness and addiction, to keep them off of the streets and out of jails. 
If the California Legislature approves the CARE Court proposal, homeless individuals would not need to be arrested or hospitalized to receive services. First responders, mental health providers, and family members would have the ability to refer people to the CARE Court, which would provide court-ordered mental health services. The program is centered on the belief that people can recover from mental illness and addiction and exit homelessness by participating in community-based treatment services. 
The program would pay particular attention to individuals who have schizophrenia and other psychotic-related disorders, along with addictions, to offer them an opportunity to receive treatment, including medication, supportive services, and housing assistance, instead of being appointed a guardian or ending up incarcerated for criminal offenses. Currently being processed through the California Legislature as SB1338, the proposed law is titled Community Assistance, Recovery, and Empowerment (CARE) Court Program. The bill, which was amended in the Senate as of May 19, 2022, allows certain people to petition the civil courts to create a care plan, which can be either voluntary or court-ordered, to ensure that individuals with serious mental health disorders receive treatment and other needed services. The current language of the bill indicates that if a person is ordered to comply with a CARE plan, the plan can last up to one year. 
The Evidence Supporting Mental Health Courts 
Mental health court programs like the one proposed under SB1338 are offered as a solution to reduce problems like homelessness, addiction, and crime that can occur alongside severe mental illness. Fortunately, research has revealed that these programs can be successful. A recent study that involved individuals with severe mental illness and co-occurring addictions found that compared to traditional courts, which use punitive measures like prosecution and incarceration, mental health courts reduced the likelihood that participants would be re-arrested in the future. 
Mental health courts have been found to be effective for reducing criminal recidivism among people who have serious mental illness, and they are also beneficial for alleviating homelessness. A 2018 study found that individuals who participated in mental health courts were less likely to be homeless in the future when compared to those who underwent traditional court programs. Exiting homelessess through mental health court participation was also determined to reduce the risk that a person would commit a violent crime in the future. 
Based upon the available research, California's proposed mental health court program could provide a solution to the growing homelessness problem in the state, in addition to improving public safety by reducing the crime that can occur alongside homelessness. 
How California's Mental Health Court Would Work 
There is evidence to support the implementation of the CARE Court currently proposed by Governor Newsom, but the bill calling for the program has not yet passed. If the California Legislature does make SB1338 law, California's mental health court would work as follows:
Every county would be required to establish a mental health branch within its civil court. 

The court would be required to link individuals to comprehensive behavioral health services within the community. 

The program would focus on meeting the needs of individuals who live with psychosis. 

People would not need to be homeless to participate in the program, but the program does intend to reduce homelessness by addressing the mental health conditions that can often lead to homelessness. 

For individuals who become involved with the court due to criminal charges, court-ordered treatment would be required. If they do not comply with treatment, they could face criminal prosecution.

Individuals who refuse needed treatment could be placed in a psychiatric facility or appointed a guardian to make decisions for them. 
For those seeking mental health treatment in Southern California, Mission Harbor Behavioral Health provides outpatient services to both adults and teens. We have a variety of different treatment tracks to meet each client's specific needs, and we offer multiple levels of outpatient care. Contact us today to begin the admissions process.