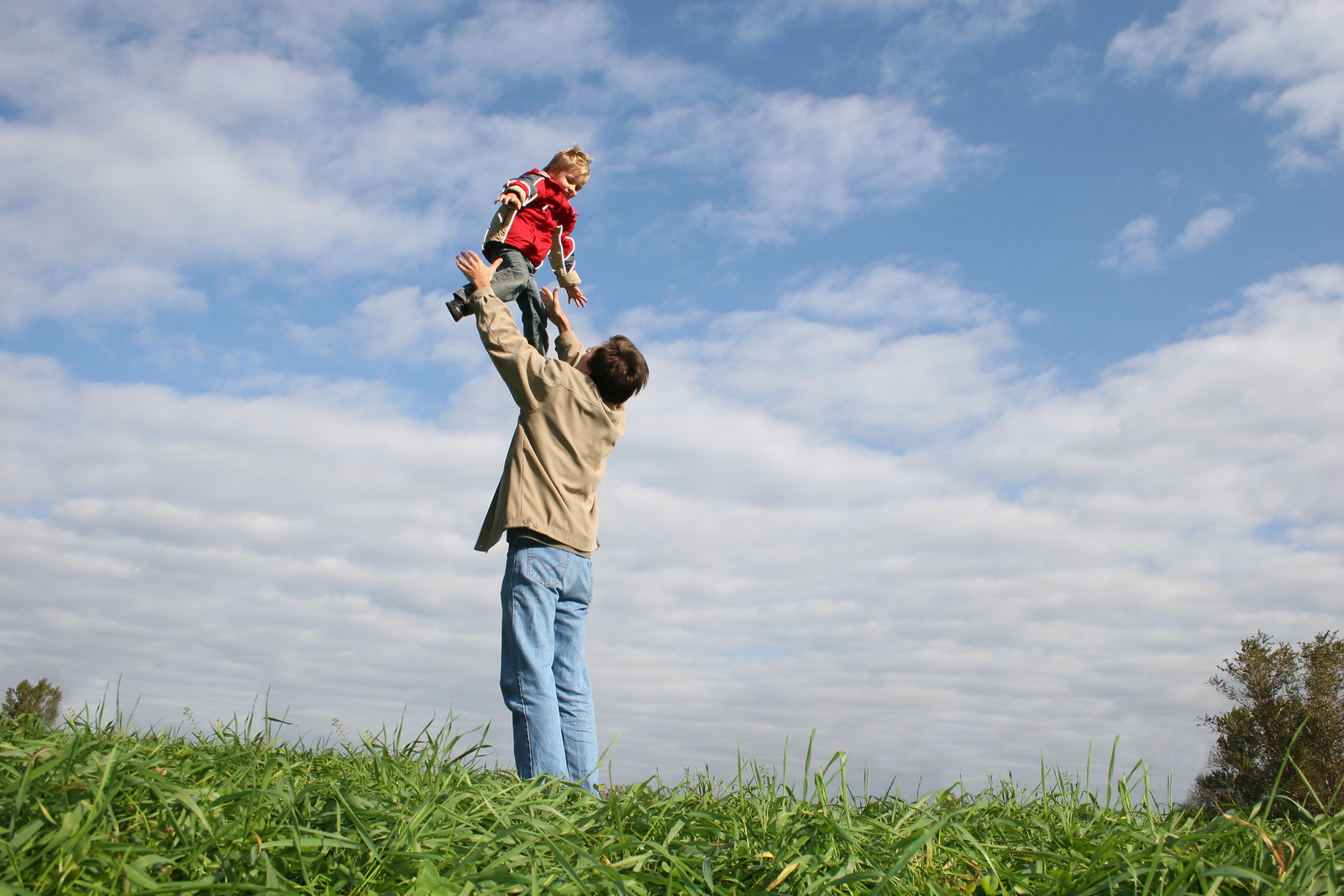 Being a father in recovery is challenging and having a father in recovery is just as challenging. Addiction can have devastating effects on families. Healing the damage may feel like an uphill battle but doing so can be an important part of recovery for fathers.
June is not only when we observe Father's Day, but also Men's Health Month. In celebration, our team at Mission Harbor wanted to take some time to talk about how families can support their fathers in recovery, and how fathers can connect with their families again during recovery.
Why Family Plays a Critical Role in Recovery
Addiction can shatter families, but family can also play an incredibly important role in a successful recovery. Feeling loved and supported can help those struggling with the recovery process, especially since they are reminded of what they can regain from recovery.
Families are interdependent, which is why the entire family is affected when one member is living with addiction. Recognizing how addiction affects their family often helps those with an addiction to understand the need for recovery and may motivate them to go through recovery.
Additionally, family therapy can be used as one of the many tools mental health and substance abuse professionals use to support recovery. Healing families as a whole is necessary to ensure a successful recovery.
During the recovery process, the person with the addiction isn't the only person who requires treatment. Children who are exposed to a parent's addiction can struggle with addition later in life, unless their health and trauma are also addressed.
Your family is important to recovery, and healing together should be a priority.
Modeling Good Habits as a Father
As a father in recovery, you still have an important role to play in your children's lives. You are needed, even if your addiction has interfered with your family.
One of the best ways you can support your children is by modeling healthy habits in your own life. It can feel a bit hypocritical to try and set an example for your family after addiction, but honesty is the best policy.
Depending on the ages of your children, it may benefit you all to have an honest, but age-appropriate, discussion about addiction, making mistakes, and trying to do better. You haven't failed your family because of your addiction, even if it feels like you have. Together, you can heal and grow past this issue.
During your recovery, you can strive to demonstrate self-improvement skills, how to talk about and address mental health concerns, and resiliency—all of which can benefit your family. Participating in family therapy sessions may be helpful if you feel you need a little guidance to approach your family during recovery and start establishing healthy habits together.
Reestablishing Relationships with Your Loved Ones During Recovery
It's not uncommon for addiction to interfere with relationships, and you may feel you have lost your loved ones to addiction. Reestablishing your relationships with friends and family may seem daunting. How can you show them you've changed, or know if they have really changed? You may feel hurt that your father became addicted, or you may worry that your children will reject your efforts to start your relationship again.
Insecurity can harm your whole family, which is why open communication, therapy, and plenty of support are critical factors in helping families recover from addiction.
Whether you're a father trying to connect with your children after recovery, or a child who is supporting their father in his recovery, there are some important things to remember as you reestablish your relationship once more.
The first thing to remember is that like recovery, forgiveness and relationship rebuilding can be a slow process. Don't get discouraged if you don't see the progress you'd like as quickly as you want, or if there are setbacks. Perseverance is key, as well as patience.
Rebuilding connections with loved ones won't finish once you or your father has graduated from their addiction recovery program. Like preventing a relapse, relationships require constant work and thought, and will continue to require the same attention and care for the duration of the relationship. Don't forget to continue pursuing a better relationship, simply because you've reached a certain recovery milestone and feel like you don't need to continue to work on healing.
Supporting Your Father in Recovery
Father's Day can be a painful reminder of the man they lost to the children of addicts, but if your father is in recovery, it can be a chance to learn how you can support him, reconnect with him, and heal.
Your support is needed, even if your father hasn't told you. Knowing that he isn't alone and there are people who love him, need him, and want him around can be a powerful motivator to recovery. Showing your father that you accept him and are happy for his healing can help him find his groove in recovery and enjoy even more success.
This Father's Day, why not take some time to connect with Dad and show him you support his recovery? There are dozens of fun, creative ways to help you spend time with your father and give him a chance to show off his progress.
Taking a class together can be a great way to bond over a new skill, especially since there are plenty of sober options out there for art classes, cooking classes, carpentry classes, and so much more. Perhaps you want to spend a day at a local festival, exploring historical sites, hiking, kayaking, or going to hear a talk on a subject you both find interesting.
If Dad has new hobbies or old favorites that he's picking back up in the wake of recovery, why not join him for an afternoon? You may even discover a hobby you would like to share with him.
Even spending some quality time together at home can be healthy, especially if your father is concerned about encountering harmful triggers. Watch the game, break out a board game, take a walk around the neighborhood, or fire up the grill—talking with Dad and giving him a chance to get to know you again is what matters the most.
Let him know you're there for him. Let him know you care.
Ready to Begin Your Recovery?
Has addiction affected your family? You don't have to let substance abuse continue to harm yours or your loved ones' lives. At Mission Harbor Behavioral Health, we're ready to help you break the cycle of addiction with comprehensive, customizable addiction and mental health treatment. Our addiction recovery program in Santa Barbara is designed with your needs in mind. Let us help you start the road to recovery today!
Schedule an appointment with our team to discover your options.