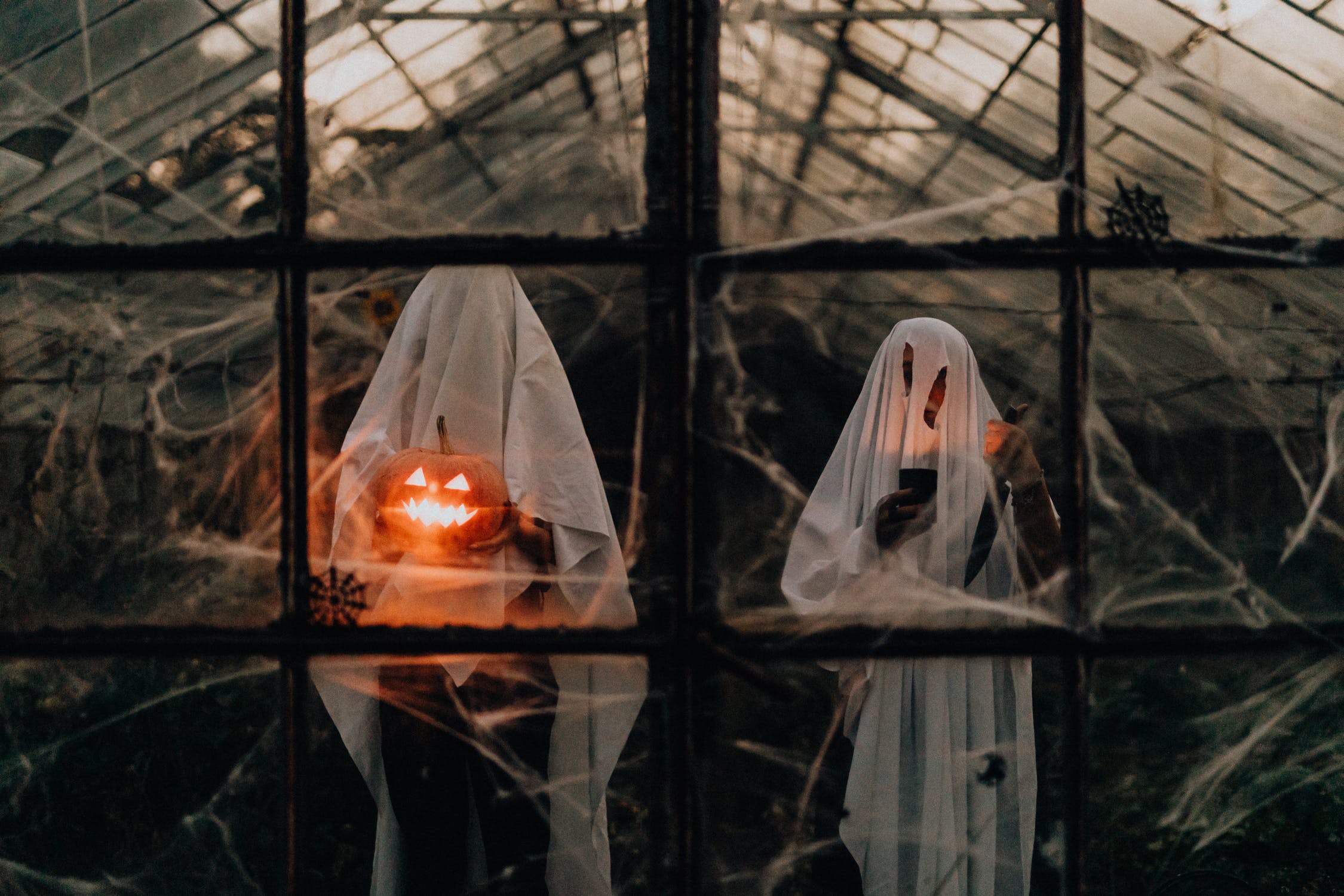 The COVID-19 pandemic has affected just about everything this year, from work, to travel, to school. Now, we're preparing for a socially-distant holiday season. 
Halloween is just around the corner, and it's going to look very different than it normally does. Trick-or-treating, school parties, and haunted houses might be off the agenda this year. As a parent, it's tough to tell your kids that they can't participate in their favorite Halloween activities. However, there are ways to have a fun Halloween celebration at home.
How Quarantine is Impacting Kids' Mental Health
Young children and adolescents have been hard hit by the COVID-19 pandemic. Kids have been forced to adjust to distance learning, forgo their sports seasons, and spend most of their time in isolation. They've also missed out on activities like graduations and summer camps, which kids look forward to all year.
A Gallup report from June found that parents are concerned about their kids' mental health during this time. Roughly three in 10 parents said their child was struggling emotionally, mentally, and physically due to school closures and social distancing requirements. About 45% of the parents' surveyed said that being separated from classmates and teachers was a major challenge for their kids.
Kids are also getting stressed out because of their home life. Maybe one parent lost their job, or both parents are fighting more often than usual. Children can easily pick up on stress in their environment, and issues affecting parents can trickle down to affect their kids' mental health. Kids no longer have the outlets they used to have, and many are feeling depressed, anxious, and uncertain about when life will return to normal.
5 Tips for a Fun Halloween at Home
As we head into the fall months, now is the time that kids should be planning their Halloween costumes and getting excited about spooky festivities. But just because trick-or-treating is potentially canceled this year doesn't mean that your kids can't have a fun Halloween at home. Here are some creative ways to celebrate Halloween in quarantine.
Go all out on decorations
If you normally take your kids to tour a haunted house or jack-o-lantern display, bring the same experience to your home. This year, go all out on decorations for inside and outside your home. Cover your house in spiderwebs, jack-o-lanterns, and creepy ghosts. If you're mostly stuck at home, you can make a lot of the decorations yourself, and get your kids involved. Have them pretend that it's part of art class during their virtual school day. Check out Pinterest for inspiration and ideas for easy and affordable DIY Halloween decorations. 
Try socially-distanced pumpkin carving
Your kids are missing their friends, and they probably won't get to celebrate Halloween together like normal this year. If your kids are old enough, set up a time for them and their friends to carve pumpkins while social distancing, if they have a small group of friends who they are seeing right now. Pumpkin carving is a perfect outdoor activity for a cool fall day, so everyone can stay safe and get into the Halloween spirit. You can even have the kids decorate a Halloween-themed mask to wear while they carve. 
Make a DIY costume
Instead of spending money on a ready-made Halloween costume, break out your sewing machine, some super glue, and leftover fabric to make a DIY costume. Encourage your kids to use items in their closet and around the house to create their costume this year. It's a great way to get your kids to use their imagination, get creative, and try something new. You can find lots of inspiration online, and you'd be surprised at what you can pull off using cardboard, construction paper, and even balloons. 
Go trick-or-treating around your house
If your neighborhood canceled trick-or-treating because of COVID-19, have your kids trick-or-treat around your house instead. Station one family member in a few different rooms with a cauldron full of your kids' favorite candy. Have them walk from room to room and collect candy as they go. You could even set up a candy scavenger hunt in the backyard similar to an Easter egg hunt. Plan some fun games, like a mini bobbing for apples station in the kitchen, or have your kids participate in Halloween trivia with special prizes.
Plan a Halloween movie marathon
Halloween falls on a Saturday this year, which means you and your kids can celebrate all day long. Plan a marathon of the family's favorite Halloween movies and TV episodes. Instead of candy, make some easy Halloween-themed snacks to get them in the spirit. If you're concerned about sugar overload, you can find plenty of healthier options online, like these tangerine pumpkins or spider crackers. Have your kids throw on their costume, spend the day hunkered down on the couch, and get excited for the real festivities later that night. 
Monitoring Your Kids' Mental Health During COVID-19
The COVID-19 pandemic has affected young kids and adolescents in a number of ways. If you notice that your kids are acting differently or are showing signs of depression, anxiety, or behavioral problems, consider exploring a professional treatment program. 
At Mission Harbor, we offer an Adolescent Program that is designed for kids between the ages of 12-17 who are struggling with issues such as social anxiety, panic attacks, OCD, depression, and substance abuse. The program involves traditional therapy modalities, as well as behavioral interventions, family therapy, parent courses, and more. 
The Adolescent Program is an outpatient program, where clients get treatment at our Santa Barbara and Southern California facilities several days per week. Once a child is enrolled in the program, parents are invited to join two weekly group meetings where they learn how to take back the power in their home, and how they can support their child while they recover. 
If you're interested in learning more about the Adolescent Program at Mission Harbor, we welcome you to attend the weekly Parent Community Support Group every Monday from 5:30-6:30 pm to meet our clinical team and get more information about the program.