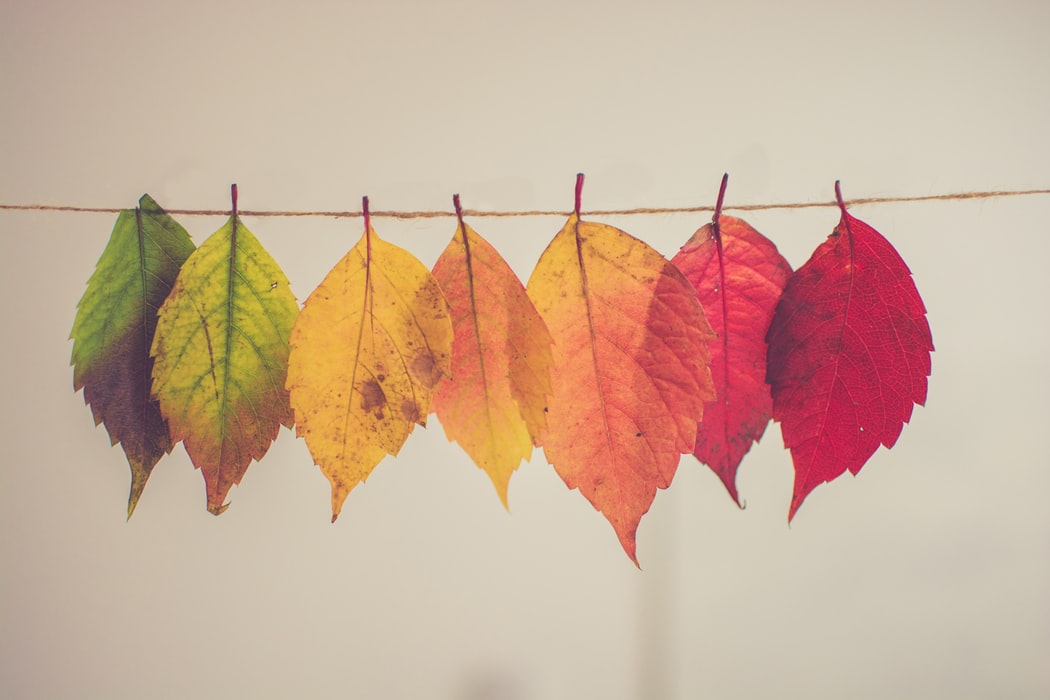 'Tis the season for turkey, stuffing, and anxiety. Thanksgiving marks the beginning of the busy holiday months, which ushers in a host of family obligations, epic travel expectations, and stress galore.
But be sure to leave some room for self-care.
While it's admirable to think of others, give rather than receive, etc., it's also important not to lose sight of your own mental wellness. Scrambling to cater to everyone else's needs is a recipe for distress, so remember to breathe and enjoy downtime whenever you can. After all, the holidays are designed to give you a break.
SEASONAL STRESS: BY THE NUMBERS
The frantic pace of Thanksgiving isn't just a nebulous concept; it is reflected by statistical data. According to the American Psychological Association, 38% of those surveyed indicated that their stress levels increased during the holidays. Of that same group, only 8% said that their feelings of anxiety decreased at Thanksgiving time.
The underlying factors that contribute to this communal stress tsunami are important to explore. Fatigue was the #1 negative emotion most often associated with the holiday season; a staggering 68% of participants reported tiredness due to Thanksgiving and Christmas duties and schedule demands. Stress was a close second, coming in at 61%; irritability affected 52% of those surveyed; and bloating, sadness, loneliness, and anger each accurately described over 25% of the respondents who contributed to the study.
These conditions create a breeding ground for depression, alienation, and anxiety. For some people, turning to loved ones is a way to cope with psychological trauma, but for others, it only makes matters worse.
DINING WITH FAMILY
Family meals can be a time of joy and celebration, but they can also be a pressure cooker of stress. At Thanksgiving dinner, you are gathered around the table and expected to be all smiles; even if you're crying on the inside.
It's never healthy to repress your true feelings, but society often forces us to dull them down in an attempt to "fit in" and blend with the crowd. The holidays are especially notorious for pressuring folks to be jolly, and this expectation can add to your stress if you can't muster up the energy to fake a cheery disposition.
Thanksgiving is also a momentous occasion to catch up with loved ones you haven't seen in a while. Family members have a tendency to needle one another for information: how have you been, what are you doing for work, how are you fulfilling your educational and career goals, etc. You may feel the need to exaggerate your success, thus leading a bit of a "double life" for the sake of your family. While their intentions may be altruistic, it could be perceived as judgmental.
This is why it's important to set realistic goals for yourself and meet them at your own pace. If you want to be a professional basketball player, that's wonderful! But if you also have everyday skills that lend themselves to more attainable work, maybe focus on those for the purpose of Thanksgiving dinner. 
Also try to remember the three L's: listen, learn, and love. Listen to what your family members have to say, learn from their life experiences, and love them for who they are. When you lead by example, you may earn the three L's back from the others around the dinner table. Understanding is served!
DINNER FOR ONE?
The absence of all of the above can also cause mental distress. When you spend Thanksgiving alone, it can be difficult, but it also may be a time to reflect. Are you shutting out the people in your life who really want to spend time with you? Do you want to be eating alone? How have you changed since last Thanksgiving… and what are your expectations for next year's holidays?
These are heavy questions to ponder, but they illuminate several truths about your life. 
If you have built distance between you and your loved ones, you may want to examine that. Are you healthier apart? Do you want to bridge those gaps? And is the distance merely geographical, or is it also emotional?
Thanksgiving is a cauldron of considerations. It's a time when togetherness is encouraged, but it sometimes leads to forced family time that underscores the real differences we may have. 
IT'S OK TO BE NOT OK
Remember: everyone is in the same (gravy) boat. Thanksgiving affects us all in similar ways, so acknowledge others' stresses as well as your own. You can even bond with your fellow shoppers in line at the grocery store. By creating a sense of camaraderie around the stressors of the holidays, you take away their power. Make a joke, lend a helping hand, and face the fact that Thanksgiving is hectic for everyone.
Rather than pretending that everything is hunky dory, check in with yourself in an honest way. Say into the mirror, "It's OK to not be OK." This lends some transparency to your psychological struggles and creates a foundation. You are being pragmatic about the stress, but not allowing it to rule you. Anxiety is natural; treating it is healthy.
FEAST ON FULFILLMENT
Taking control of the holiday blues may be daunting, but it's also empowering. If you sense your psychological state trending downward, tell us about it. Voicing your concerns is the first step in conquering the mental health issues that creep up around Thanksgiving.
Our caring staff members are ready to listen to your unique needs and wellness goals. Contact us soon and make this holiday season a source of true revelry.