Treatment Options for Anxiety Disorders
40 million American adults are currently suffering from an anxiety disorder. While worry and fear are normal reactions to certain stressful events or life circumstances, anxiety is an exaggerated response to normal events or with no discernible trigger. Some of the symptoms of anxiety disorders can mimic serious health problems, like heart attacks or strokes. Over 20 billion dollars per year is spent in the United States treating these look-alike health complications when they get their root in an untreated anxiety disorder.
The following article will explore the different types of anxiety disorders, their symptoms, and what treatment options are available for the people who suffer from them.
Overall, an anxiety disorder is characterized by a pervasive sense of fear or worry. Sometimes an outside event, person, or place can trigger these negative feelings, but often there is no trigger. With acute anxiety disorders, people experience what is known as panic attacks, and these attacks can mimic the symptoms of a heart attack.
There are three types of anxiety disorders.
Generalized anxiety disorder, or GAD, is the most prevalent. Sufferers of GAD are also likely to be diagnosed with comorbid clinical depression.
Social anxiety is a pervasive fear of social interactions or events. People with social anxiety disorder are irrationally afraid of embarrassing themselves or saying or doing something inappropriate. They are at high-risk of abusing alcohol and other drugs to alleviate their nervous symptoms in social situations.
Panic disorder is characterized by sudden panic attacks that are disruptive and debilitating. A panic attack is an over exaggerated fight-or-flight response. Over 2 million US adults have a panic disorder, and most will experience their first attack by early adulthood.
Common anxiety disorder symptoms:
Pervasive feeling of worry or fear
Sweating
Trembling and shaking
Tense muscles and aches and pains
Heart palpitations
Chest pain
Difficulty breathing or swallowing
Stomach pain, nausea, or diarrhea
Feelings of embarrassment, or shame, or that everyone is staring at them and judging them
A flight-or-fight response, or exaggerated fear response to certain stimuli
Feelings of being trapped, or of having no escape
Sleep disturbances
Avoiding certain places, people, or situations
Anger or irritation
Agoraphobia
Anxiety can strike at any time, and for people who also experience panic attacks, these episodes can be debilitating and distressing. Anxiety sufferers will sometimes develop agoraphobia or a fear of leaving familiar surroundings. This self-imposed isolation can give way to a depressive episode, and anxiety sufferers are at increased risk of self-medicating with drugs and alcohol.
Also, people with a social anxiety have an intense fear of social situations and engagements and may have trouble forming relationships or attending important events. Work, family, and career and educational trajectories can suffer from the anxiety-induced isolation.
Because anxiety is a pervasive and disruptive disorder, it's important for family and loved ones to support those with anxiety disorders and help them find and attend treatment. Work performance, earning potential, and untreated anxiety severely impacts the quality of life. Also, sufferers are at a high-risk of developing further harmful complications if they are self-medicating with drugs or alcohol. Over half of suicides are committed while under the influence.
Over 28% of American adults will develop an anxiety disorder in their lifetime, but women are more likely to suffer from the disease than men. Fortunately, there are numerous and efficacious treatment options for anxiety disorders. The earlier the treatment, the better the outcome.
Primary care physicians
Psychiatric nurse practitioners
Psychiatrists
Psychologists
Unfortunately, only a third of anxiety sufferers will seek treatment, but that is not because there aren't any effective methods available. Most will forego treatment because of shame and stigma, a perceived lack of resources, or because the disorder itself makes them afraid and worried to reach out to others for help.
Medications commonly used to treat depression can also alleviate symptoms of anxiety. SSRIs and SNRIs, as well as benzodiazepines, are effective at treating anxiety disorders.
Benzodiazepines come with an increased risk of dependence and side effects, such as grogginess or brain fog. Benzodiazepines require careful monitoring under a doctor's supervision. They are prescribed because they act fast at alleviating symptoms, usually within a half hour of taking the first dose. Patients will not get any relief from anxiety for at least a few weeks with SSRIs and SNRIs.
Buspar and beta blockers are also effective at treating anxiety disorders. Buspar acts as a mild tranquilizer, and beta blockers are a class of drugs usually prescribed for high blood pressure and heart problems. Beta blockers have been found to be effective at blocking norepinephrine, a neurotransmitter responsible for the fight-or-flight response.
Medications aren't the only way to alleviate anxiety disorders, though. Exercise, meditation, yoga and tai chi can lessen anxiety symptoms. Talk therapy is also used to treat anxiety and helps patients assess their triggers and negative emotional responses to stressors and unpleasant situations.
When someone experiences a stressful event, they develop coping methods. These coping strategies can be adaptive or maladaptive. People with anxiety disorders, through no fault of their own, have unfortunately learned maladaptive coping ways. Therapy can help them stop maladaptive behaviors and replace them with adaptive ones.
This is doubly true for people who've started to self-medicate their anxiety symptoms with drugs or alcohol. In rehab, they can safely detox from dangerous substances and formulate and execute an ongoing maintenance plan for treating their drug addiction disorder and comorbid anxiety disorder. Therapy can help them replace the maladaptive substance abuse coping mechanism with positive coping strategies.
With help from a trained therapist and supportive, knowledgeable medical staff, patients can learn how to self-soothe, conquer their fears, and stop worrisome thoughts before they spiral out of control and lead to an anxiety attack. Most people who seek treatment go on to enjoy lives free from the distressful symptoms of an anxiety disorder.
Anxiety and Substance Abuse Disorders in College Students
Many college students develop or already have some form of anxiety disorder when they arrive at college. It can be debilitating to experience these emotions. You may wonder what helps anxiety that won't heavily affect other aspects of your life. Fortunately, many Southern California anxiety treatments include in-person counseling, medication, and therapies with different techniques that doctors can do regardless of your location.
Anxiety Disorders and Substance Abuse
Around 20% of Americans who have a mood or anxiety disorder also have alcohol or other substance abuse issues. There is an apparent reason why this tends to happen to some individuals. For instance, someone who has social anxiety wants to take an alcoholic drink to "loosen up" when gathered at a friend's house for a friendly get-together. They may notice it makes them feel less inhibited and able to speak to people more comfortably, leading to more alcohol consumption. The problem with this is that it can lead to severe substance abuse before too long.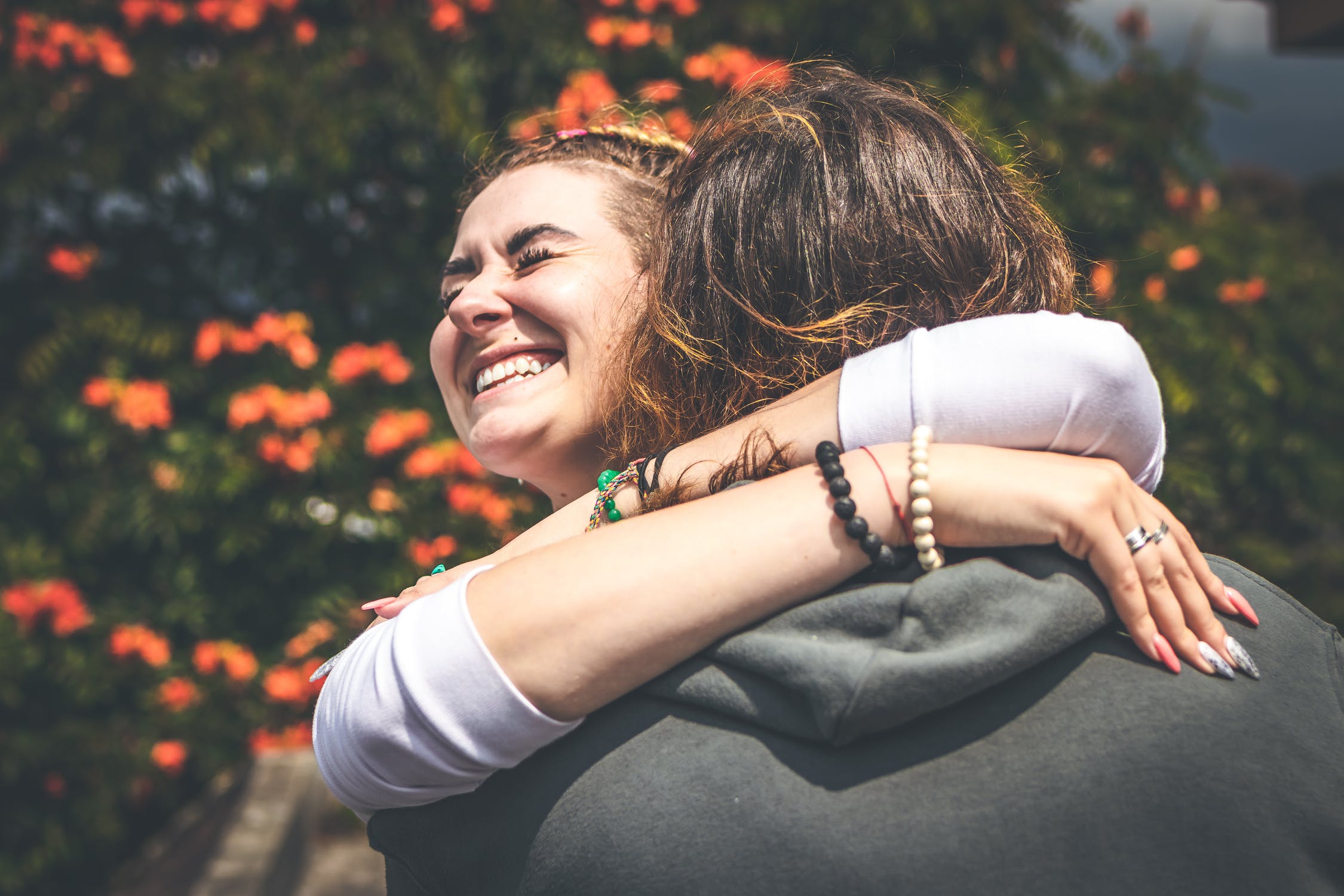 Even though this person may feel less anxious and come out of their shell by drinking more alcohol, it can cause their anxiety to worsen over time. Drinking does lower inhibitions and can make you feel alright, but it can also make a person do silly and even reckless things that can cause embarrassment and physical injury. This self-medication can end up doing a great deal of harm to an individual compared to what their anxiety disorder can do to them otherwise.
A study published in Psychiatric Services showed somewhat surprising results that display the connection between anxiety and substance abuse. Doctors observed three hundred and twenty-six patients with a substance abuse disorder for six months after receiving their substance abuse treatment. Forty percent of the individuals who had coexisting anxiety or depression disorder were abstinent at that point compared to 73% of the individuals who did not.
What Helps Anxiety: Top Notch Southern California Anxiety Treatment
If you have a child in college with anxiety disorder, you may suspect or know of their substance abuse. It's equally important to get them help for their anxiety as it is to treat substance abuse disorder. The following treatment modes have shown promising results:
One-on-one therapy sessions

Support group meetings

Meetings at an out-patient rehabilitation center

Medications including Buspar and beta-blockers

Exercise and yoga (in conjunction with other things)
According to the National Survey of Substance Abuse Treatment Services, 96.8 provide screening for substance abuse, and 77.4 provide screening for mental health disorders. A large number of these also offer comprehensive assessments and diagnoses.
We have a long way to improve success rates for treatment programs. Still, here at Mission Harbor Behavioral Health, we are dedicated to helping patients in Santa Barbara County and Southern California with their anxiety disorders along with personalized treatment for their substance abuse disorders. Contact us today for more information and to make an appointment.
The facilities at Mission Harbor are staffed with trained experts to best assist patients with their mental health issues. We are capable of dealing with any and all cases with a licensed staff, equipment, and approved techniques. Our mission is to help those who want to help themselves, and we support your decision in seeking help.
Ready To Start Your Recovery? Call Us Today.