Treatment Options for Eating Disorders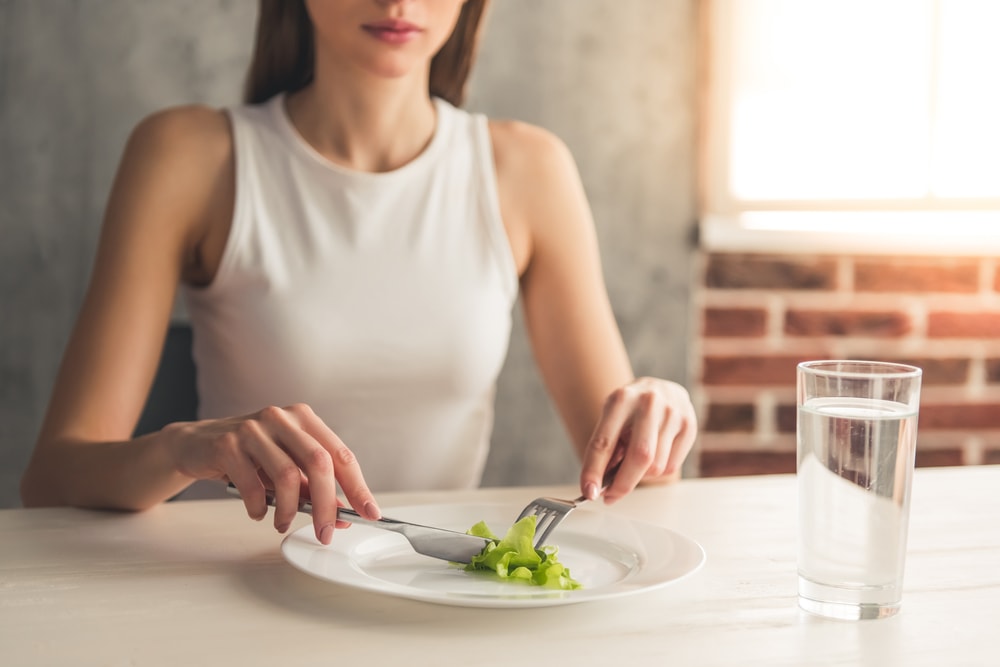 The CDC estimates that close to 30 million Americans are currently suffering from eating disorders. The most common diseases are anorexia nervosa, bulimia, and binge eating disorder.
While the media popularized the image of a stick-thin figure obsessing over their weight and appearance, eating disorders are far more complicated than that. In fact, a binge eating disorder is far more prevalent than the starvation diet of anorexia nervosa.
The following article will explore the different types of eating disorders, who are most affected, and what treatment options are available for patients.
What is an eating disorder?
An eating disorder is characterized by a severe disturbance in how an individual perceives their body image. Distorted perception gives way to disruptive, harmful, and often dangerous eating habits. While it is a common belief among the popular consensus that eating disorders are a lifestyle choice, that is incorrect; eating disorders are a serious mental health condition that can kill.
Obsessions with eating habits, food, body image and weight usually signal the start of an eating disorder. Below is a list of symptoms of anorexia, bulimia, and binge eating disorder:
Intense fear of gaining weight
Views self as overweight even if they are of average weight or underweight
Restrictive eating, intentional starvation
Emaciated, gaunt appearance
Denial
Serious side effects may include:
Bone thinning
Muscle wasting and weakness
Anemia
Brittle nails and hair
Dry or yellow skin
Growth of lanugo
Multi-organ failure
Low blood pressure
Low internal body temperature
Severe constipation
Lethargy
Infertility
Bingeing and purging, or the act of overeating then force-vomiting
Excessive use of laxatives or diuretics
May maintain a healthy weight throughout the course of the eating disorder
Serious side-effects may include:
Swollen throat, inflamed throat
Acid reflux and gastrointestinal disorders
Worn tooth enamel and sensitive teeth
Intestinal problems from laxative use
Dehydration
Electrolyte imbalance that can lead to a stroke or heart attack
Bingeing or gorging on meals, not followed by purging.
Usually overweight or obese
Compulsively eating large amounts of food in a short period
Eating even when not hungry or when feeling full already
Frequent dieting without weight loss
Feeling ashamed
Eating in secret
Since binge-eating sufferers are often overweight or obese, their condition comes with all of the health risks associated with unhealthy body weight, such as heart disease, diabetes, and arthritis.
Who is at risk of developing an eating disorder?
Eating disorders do not discriminate based on age, gender, or socio-economic background. Genetics, environmental factors, and personality traits all contribute to developing this mental health condition. Anywhere from 50% to 80% of the risk associated with developing an eating disorder are genetic.
Also, people with eating disorders often suffer from comorbid mental health conditions. With anorexia, almost half of sufferers also have depression, and 1 in 5 anorexics will attempt suicide. People with bulimia often have a comorbid anxiety disorder and 1 in 10 present with a substance abuse disorder. The most common is alcohol addiction. Up to 72% of young female alcoholics also have an eating disorder.
Because eating disorders come with a gamut of severe health risks, it is imperative to seek treatment. Serious side effects, like heart attacks, strokes, and multiorgan failure can kill the person with an eating disorder. In fact, eating disorders have the highest mortality rate of any mental health condition. Every hour in the United States, a person dies from an eating disorder.
Fortunately, there are health care professionals who specialize in treating eating disorders and their associated health complications.
Who can treat an eating disorder?
Physicians and physicians' assistants are qualified to treat eating disorders and monitor any complications which may arise. Also, nutritional counselors and qualified therapists can help sufferers regain control over the disease. If someone has a comorbid substance abuse disorder, they will need rehabilitation treatment in addition to treatment for the eating disorder.
What are the treatment options?
Treatment options require a solid foundation of stopping any excessive exercise regimens, bingeing and purging cycles, and developing sound eating and nutritional habits. Because eating disorders are complicated issues to treat and they often come with a host of comorbid mental health conditions and possibly substance abuse, individuals need customized plans which may include the following:
Detox
Drug or alcohol rehab
Therapy
Medications and monitoring from doctors
Nutritional counseling
Cognitive behavioral therapy and family therapy help patients monitor and control their emotional responses to adverse events and life stressors. With proper coping skills, they can lessen their chances of relapse or recurrence of the eating disorder.
Also, family support or appointing a caregiver to oversee the individual's eating habits and diet have been shown to reduce the chances of recurrence significantly. Individuals can gain weight with care and support of a trusted loved one.
Since people with eating disorders often suffer from depression and anxiety, antidepressants such as SSRIs and SNRIs can help alleviate the symptoms of these comorbid conditions.
With treatment, the majority of eating disorder sufferers go on to make a full and lifelong recovery. Up to 60% will never experience another episode related to the disease. A further 20% will partially recover, meaning they will continue to have negative beliefs about their body image and may be unable to diet effectively, but they will be able to live life without any significant complications from the disorder.
An unfortunate remaining 20% will continue to relapse and need continuous care for their affliction. Since eating disorders have the highest mortality rate of any mental health condition, it is incredibly important to get people the help they need.
Trained professionals and counselors for eating disorders are available at the National Eating Disorders helpline where they can find resources, treatment, and therapists for people suffering from the pain of an eating disorder. With the support and continuous care from qualified therapists and doctors, eating disorder sufferers can live a life free from the distress and health complications of the disorder.
The facilities at Mission Harbor are staffed with trained experts to best assist patients with their mental health issues. We are capable of dealing with any and all cases with a licensed staff, equipment, and approved techniques. Our mission is to help those who want to help themselves, and we support your decision in seeking help.
Ready To Start Your Recovery? Call Us Today.