Treatment Options for Trauma and PTSD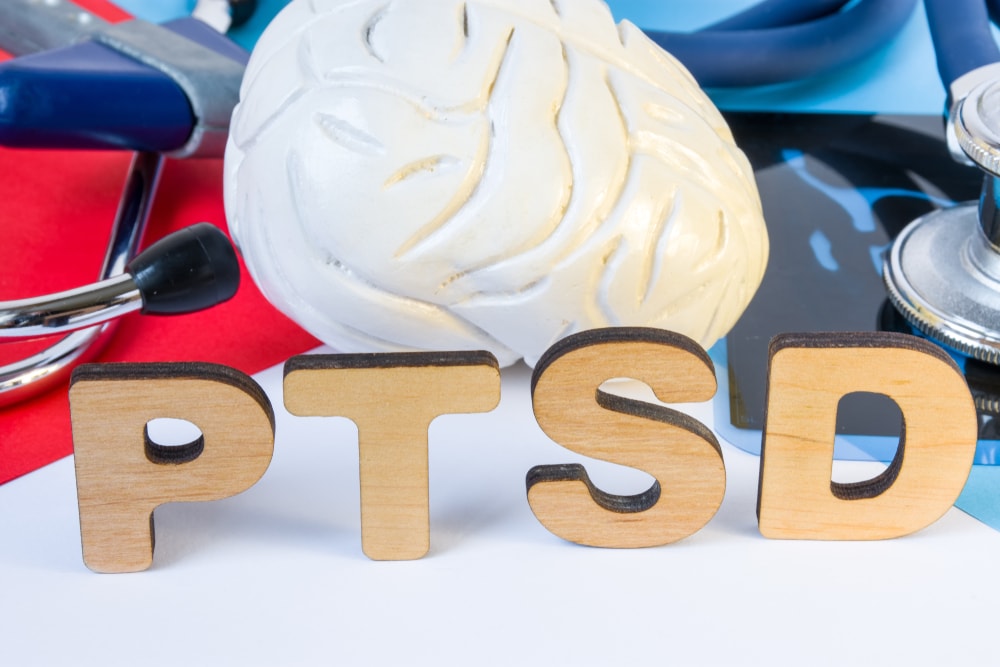 PTSD (Trauma), while it is an adverse mental health condition, is a rational response to an irrational, traumatic circumstance. Over 70% of United States adults will experience a traumatic event in their lifetime, and up to 20% of those individuals will go on to develop PTSD, a debilitating, anxiety-related condition. 5% of American adults will experience PTSD in their lifetime, and while anyone who suffers a traumatic event is at-risk of developing the condition, women are nearly twice as likely as men to get it.
Rape is the most significant single triggering incidence to induce PTSD and panic attack disorder, but car accidents, war, abuse, and natural disasters can trigger PTSD. The following article will explore the signs and symptoms of PTSD and the treatment options available for sufferers.
What is PTSD and how does it relate to trauma?
PTSD is related to anxiety disorders and panic attacks. It starts after a person is exposed to extreme trauma, or witnesses a horrifying event, especially if the event was life-threatening or caused physical harm or injury. If the incident caused the person to experience intense feelings of fear, horror, or helplessness, they are at increased risk of developing PTSD as a maladaptive response.
What are the signs and symptoms of PTSD?
Symptoms usually begin about three months after the traumatic event, but in some cases, symptoms will not start until much later. For an official diagnosis, a cluster of symptoms must be present for at least a month and severely interfere with the patient's functioning. A cluster includes the following:
One re-experiencing symptom
Two arousal and reactivity symptoms
Two cognitive and mood symptoms
Symptoms:
Reliving the event through intrusive thoughts or experiencing nightmares and sleep disturbances.
Experiencing anxiety-related feelings when reliving the event, such as difficulty breathing, heart palpitations, numbness or tingling, sweating, and agitation.
Avoiding thoughts, places, people, objects, or events that remind them of the event.
Feeling on-edge or wound up. Fight-or-Flight response.
Trouble concentrating, or being easily startled.
Feelings of guilt, loss of enjoyment
Problems with memory
Why does PTSD need to be treated?
People who have PTSD experience debilitating symptoms related to the disorder, and it is very disruptive. PTSD can cause lifelong cognitive and physical health issues.
Sufferers may become easily irritated with family and loved ones, miss out on important school, work, or social events, and become isolated. They may even turn to drugs or alcohol to alleviate their symptoms. This is called self-medicating, and people who self-medicate are at high risk of becoming addicted to a harmful substance. Reliving a traumatic event and isolating oneself increases the risk of developing comorbid depression.
Furthermore, PTSD creates a substantial economic burden. Billions of dollars are spent every year on misdiagnosis and undertreatment, including medical costs, losses in workplace productivity, and mortality and prescription drug costs. People with PTSD have some of the highest rates of healthcare service use. They present with a wide range of symptoms which are easily overlooked or misattributed.
Who is at-risk of developing PTSD?
The following offers a comprehensive breakdown of traumatic events and the statistical probability of developing PTSD as a response:
49% for rape
31 % for severe beating or physical assault
23% other sexual assault
16% for serious accident or injury
15% shooting or a stabbing
14% unexpected death of a family member or friend
10% child has a life-threatening illness
7% witnessing a killing or serious injury
3% natural disaster
Groups of people who are considered high-risk:
Children who have been repeatedly abused by caregivers
Combat and military veterans
Civilian survivors of war
Police, firefighters, and emergency first-responders
People diagnosed with life-threatening illnesses that required invasive medical procedures
Psychologists
Social workers
Psychiatrists
Primary care physicians
Trained professionals who provide trauma-related counseling
What are the treatment options for PTSD?
For PTSD, treatment can include medication, therapy, or a combination of the two.
Effective therapeutic treatment methods for PTSD include the following:
Eye Movement and Desensitization and Reprocessing (EMDR)
EMDR is a trauma-focused approach to therapy. EMDR prompts patients to concentrate on back and forth movements or repetitive sounds while thinking of the traumatic events and memories associated with it. This recalling during repetitive movements and sounds helps to lessen the emotional, fear-based responses to the event over several EMDR sessions.
SNRIs and SSRIs are effective at treating PTSD. Topiramate, an anticonvulsant, is also used to treat PTSD but is usually prescribed as a last resort if antidepressant drugs haven't worked. The side effects of topiramate are more severe than in antidepressant medications, leading to severe brain fog. But, people who've developed an alcohol dependence to cope with their PTSD have found topiramate effective at treating both alcoholism and PTSD.
Although PTSD is a debilitating illness, it is a treatable illness. Support from trained clinicians and family and friends is extremely useful in healing people with mental health issues and the fallout from experiencing traumatic events.
Cognitive behavioral therapy (CBT)
CBT explores the complicated relationship between thoughts, feelings, and behaviors. In regards to PTSD, emotional processing in CBT indicates that people who experience a traumatic event will assign safe reminders of the event (places, people, objects, sounds) negative, irrational meaning and respond maladaptively to them. CBT aims to change the patient's negative associations with safe reminders to healthy ways of processing their thoughts and emotions. With this approach, patients can mitigate and lessen the severity of their triggers.
If someone has developed a dependence on drugs or alcohol, they will need to attend therapy sessions to relearn adaptive coping mechanisms, and not turn to substances to alleviate their pain. Also, depending on the severity and duration of the substance abuse, a person may need to attend a medical detox facility in order to safely withdrawal from drugs and alcohol. Patients may even require an extended stay at an inpatient rehabilitation center. In a rehab center, patients can heal from drug or alcohol addiction and have their mental health needs adequately addressed by supportive, qualified staff.
Untreated Trauma May Lead to PTSD
According to the National Center for PTSD, about half of the adult population has lived through at least one trauma. That number includes 5 in 10 women and 6 in 10 men, but trauma affects each sex differently. For men, it usually takes the form of combat, assault, disaster, or seeing someone injured or killed. Trauma in women is more likely to involve childhood abuse or sexual trauma. Because untreated trauma often turns into post-traumatic-stress syndrome (PTSD), early intervention is important. If you're looking for a Southern California rehab center that treats PTSD, Mission Harbor Behavioral Health stands out for its innovative care to adolescents and adults.
How Is Trauma Different From PTSD?
Trauma is a reaction to an upsetting specific event or time, and its severity depends partially on individual interpretation. While physical or emotional abuse during childhood is traumatic for all children, it may affect one child more than the other, even in the same family. Besides experiencing trauma themselves, individuals may develop PTSD from witnessing it.
PTSD, on the other hand, is a diagnosable mental health condition that develops as a result of experiencing traumatic events. A more severe type of the disorder, complex PTSD (C-PTSD) has many of the same symptoms as normal PTSD, but it also includes three others:
Inability to trust others or establish relationships

Poor self-image or feelings of not belonging

Difficulty regulating emotions or managing feelings
Before – personal or family history of mental conditions or a history of other traumas.

During – severe or life-threatening event, serious injury or

disassociation

After – exposure to additional stress, lack of social support, resistance to dealing with the trauma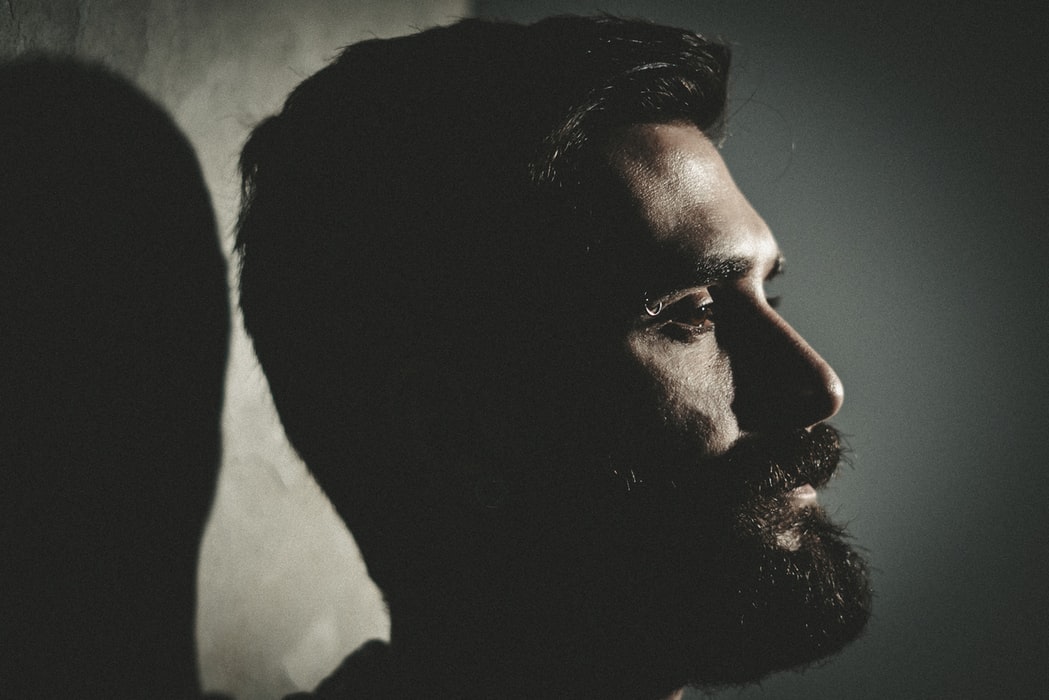 What Are Natural Ways to Aid PTSD Recovery?
In addition to PTSD treatment offered by medical providers, there are several things you can do to relieve trauma or keep it from getting worse:
The first includes allowing people you trust to listen to your story and support you but avoiding those who make you feel worse or don't understand. The second way to feel better is to get back into a routine, allowing safe reminders of the trauma while staying in touch with an encouraging social network. The third part of PTSD recovery is finding meaning in the unpleasant event, resisting self-blame, and looking for ways you've learned and improved your life in spite of the unfortunate events.
Southern California Rehab and PTSD Treatment
Sometimes, people recover from trauma with awareness and emotional support from friends and family. That's not always true, however, and it doesn't mean a person is weak. On the contrary, it takes a strong person to ask for help. Professional care may offer a boost that makes it possible to get past tough times and see the future more clearly. It's a good idea to see a primary care or mental health provider if symptoms don't go away within a month.
Some people prefer talk therapy, and some prefer medication. Including both in a PTSD recovery plan is even more beneficial. Contact our experienced team at Mission Harbor Behavioral Health to find out more about our services for PTSD and co-occurring conditions.
Updated 3/27/2021
Ready To Start Your Recovery? Call Us Today.