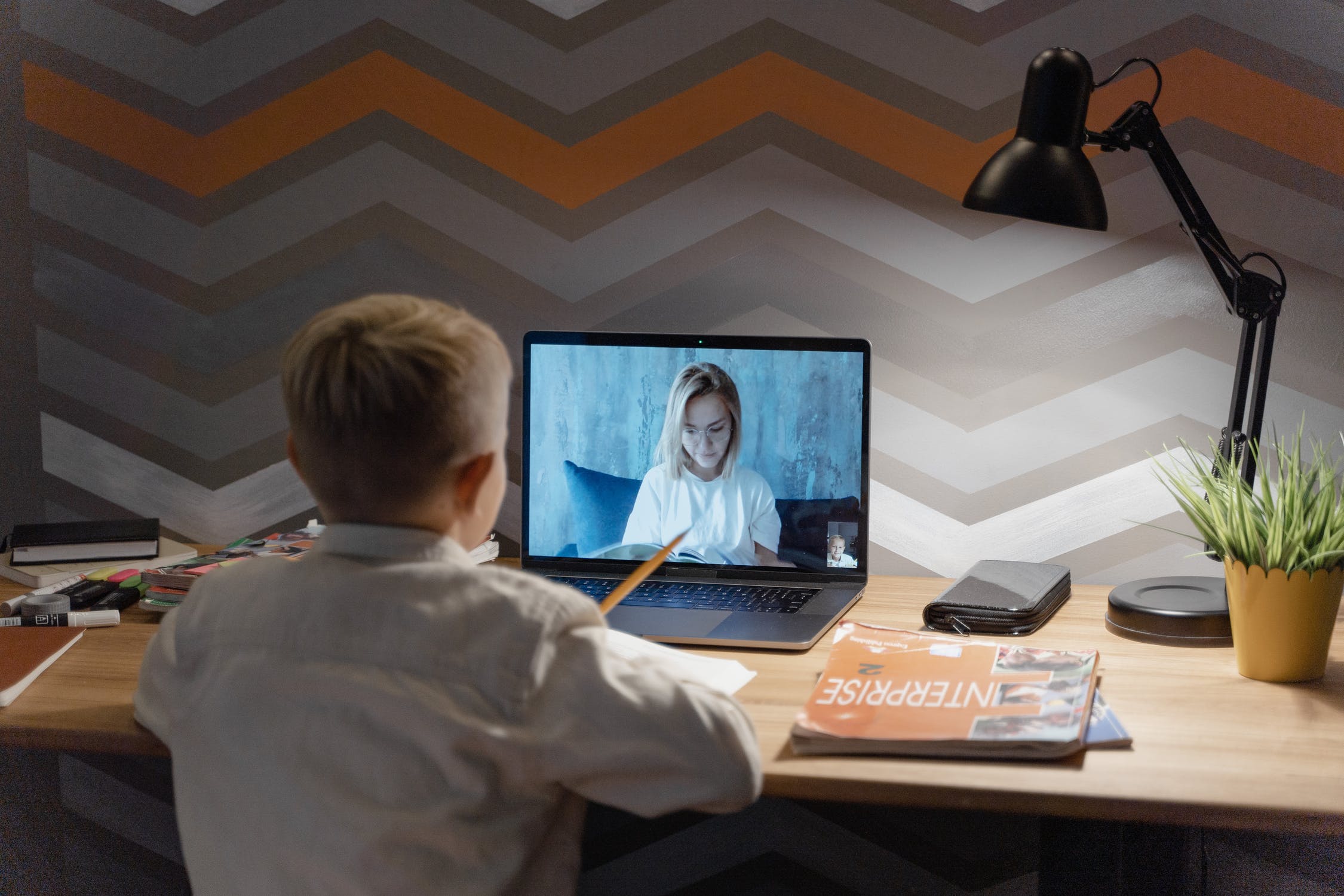 Everyone has been impacted by the COVID-19 pandemic in one form or another. Millions of people have lost their jobs, lost loved ones, and struggled financially to make ends meet. But we often forget how much this pandemic has also affected children. 
Until this year, the idea of remote learning was far-fetched and seemingly impossible to do. Yet in a matter of weeks, schools shut their doors and reopened classrooms virtually using platforms like Zoom. Teachers became IT professionals and students were forced to sit in front of a computer screen for hours each day.
For the fall semester, some schools have reopened using a hybrid model, and others have fully reopened for in-person learning. In either situation, this new model of schooling is difficult for many students. If you're a parent, monitoring your kid's mental health is crucial right now. Even if your child is acting normally, they could be suffering from underlying mental health issues.
How the Online School Year is Impacting Kids' Mental Health 
There's no denying the fact that school in 2020 has looked much different than it has in years past. It doesn't matter if you're in kindergarten or in college. From virtual learning to canceled graduations to desks separated by plexiglass, this school year is just plain weird.
As a parent, you understand that kids thrive on routines and consistency. Routines signal stability which ultimately helps kids feel safe and in control. When their routines change, either voluntarily or involuntarily, that can have a major impact on a child's mental health. 
It's not just the lack of stability that is causing kids to experience mental health distress. We're in the midst of a global pandemic. Many kids are afraid to be back in the classroom because they feel unsafe. A lot of kids don't like feeling forced to wear a mask all day or maintain a safe distance from their friends. 
These issues are causing youth mental health diagnoses to skyrocket due to the pandemic. One study, which examined roughly 1,500 teenagers, found that 7 out of 10 kids said they were struggling with their mental health. About 50% of the teens surveyed said they were dealing with symptoms of anxiety, 43% were showing symptoms of depression, and 45% of teens said they were feeling more stressed than usual.
Are Students Really Getting Used to School During COVID-19?
Whether your kids are continuing to learn from home or are back in the classroom this semester, it's easy to assume that they'll make a seamless transition. After all, kids who are learning in their physical classroom are back with their friends, seeing their teachers, and playing sports again.
Over time, kids are learning how to cope with this new way of learning. It's a psychological concept called Hedonic Adaptation. At first, dealing with a new situation is difficult, but eventually, it starts to feel more normal. We've all learned to deal with the new normal that the pandemic has brought. 
Here's the catch—just because your child is getting used to school, doesn't mean they're coping with it well. Most students have no choice but to deal with the current situation in front of them, and it could be silently triggering mental health issues.
For example, if your child hates wearing a mask, they probably don't have the option to skip out on the semester in-person. Eventually, they learn to accept the mask and it gets easier to deal with during the school day. However, wearing the mask could be causing the child major stress and anxiety. As a parent, it may not be obvious that your child is suffering when they seem fine on the outside.
So while some kids are dealing with the back to school transition well, many are not. Parents need to be checking up on their kids' mental health to ensure that their children are happy and healthy. More importantly, parents need to make sure that kids feel safe in school. When these issues aren't addressed, they can grow into more serious problems over time.
Talk to your children about how they're coping with school this semester. Ask questions like:
Do you feel safe in your classroom?

Are you worried about getting sick at school?

Do your friends follow the new rules?

What's your favorite part about the new school day?

How can I help you feel more comfortable at school?
Kids who are dealing with the transition well will feel safe at school, accept mask-wearing and social distancing, and have a basic understanding of why school is different now. Some kids don't mind the changes because they are so happy to be back around their friends. Even if your student is feeling good, still check in from time to time and ensure they're on the right path.
For teenagers, post-quarantine mental health issues that arise during the school year could lead  them to abuse drugs or alcohol. According to a survey from the National Center for Drug Abuse Statistics, 50% of teenagers have misused a drug at least once in their lifetime. Nearly 72% of students have consumed an alcoholic drink by the end of high school. All in all, roughly 10 million teens in the United States meet the criteria for a substance abuse disorder.
Mental Health Treatment at Mission Harbor
If your child is dealing with mental health or substance abuse issues due to the pandemic, our clinical team at Mission Harbor can help. Our Adolescent Program is designed for kids between the ages of 12-17, with a focus on treating disorders like depression, self-harm, substance abuse, social anxiety, panic attacks, and more.
During the pandemic, we are open for business and are treating clients in our facility. Our team is following all recommended state and federal guidelines to keep clients and staff safe and healthy. We are also providing telehealth services virtually and over the phone.
Contact us at (805) 209-4433 to learn more about the adolescent treatment services we offer at Mission Harbor.