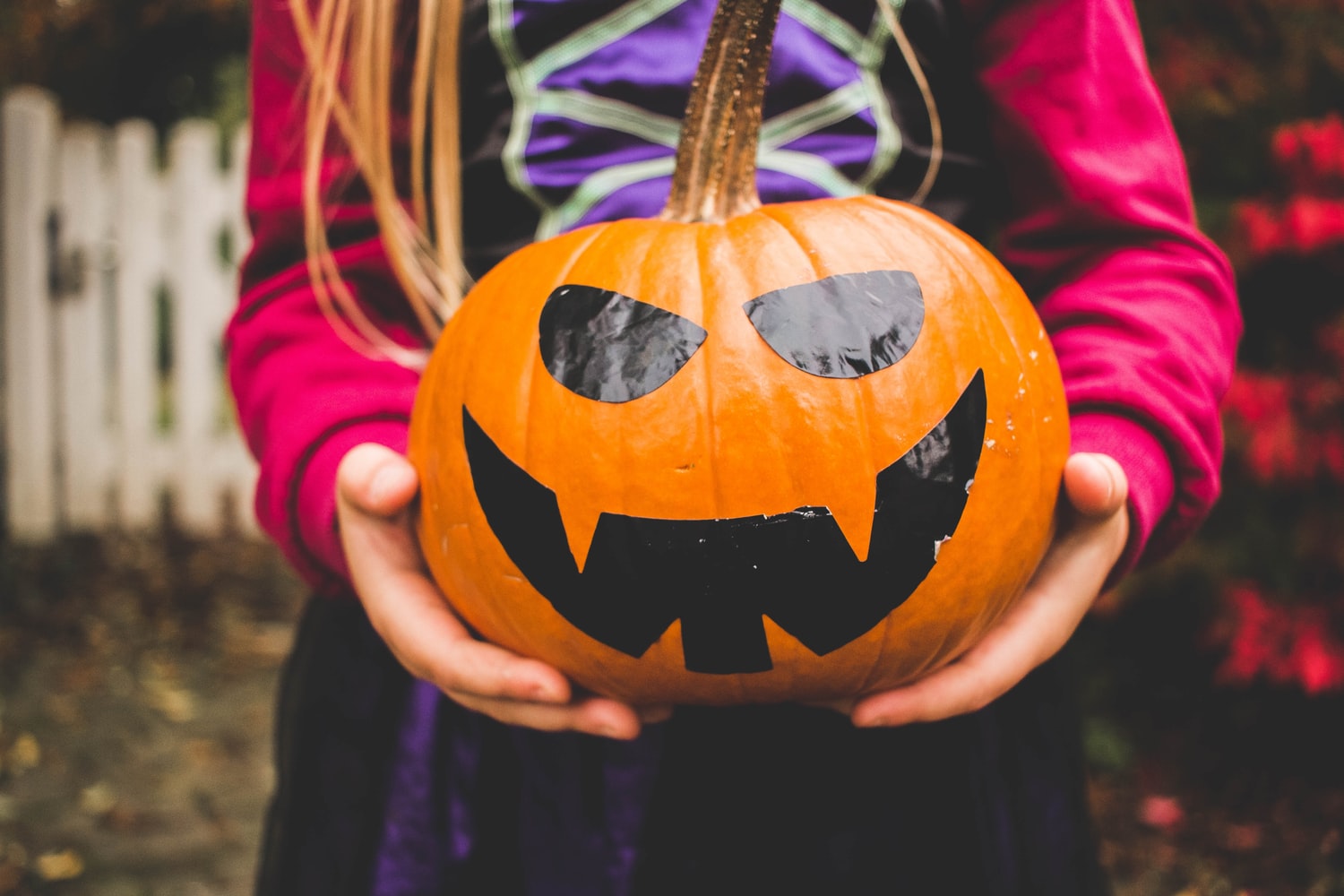 Planning for a Safe and Memorable Celebration
Cooler weather starts to peek through, every food or drink item comes in a seasonal "pumpkin spice" variant, and sunset comes ever-earlier: it's October, almost time for America's spookiest holiday.
To some, Halloween is a time of fun and excitement, but to others, the holiday is associated with more negative feelings.  Whether it's the weight of others' expectations that you'll put together an amazing costume and go to the coolest parties or an internal sense of loneliness because you don't have those plans, the holidays can be a difficult time for anyone struggling with their mental health.  Especially among pre-teens and teens, the pressure to participate in exciting activities can make you feel worse.  If you're dreading the upcoming holiday, here are some tips to help you have a good time, no matter what your celebration style is.
Beat Social Anxiety by Making Plans Now
Even though it may seem that everyone except you is going to the biggest party in town, that's usually not the case—and it may be a distortion of reality.  There are likely many others who don't have plans for Halloween…and they may even be hoping someone will come along and invite them somewhere!
You don't have to throw a big bash to have a fun Halloween, and many introverts will thank you for putting together a smaller gathering.  Go with the classics like a horror movie night, a get-together to decorate pumpkins and binge on candy, or start your own Halloween tradition based on you and your friends' favorite activities.  If you're the oldest in the family, you can always volunteer to take your younger siblings around trick-or-treating.  Whatever your choice, make a commitment early and remind yourself that it's only one night.  Sometimes a simple time limit can help you push back your anxiety ahead of an event.
Don't Face Depression Alone
One of the worst things about depression is its tendency to sap the enjoyment from things you once loved.  Without that excitement in your life, you're less likely to pursue your hobbies or make plans…which only perpetuates the cycle.
Getting up the energy to do anything when you're depressed can be difficult, but a few minutes of your time can make a big difference.  Many studies have shown that positive social interactions have a large effect on anyone struggling with depression.  Planning "people time" into your day may be a good way to help boost your mood and energy.
Celebrations are always much more fun with other people, and the same goes for Halloween.  No matter your ideal night, there are many activities or gatherings you can choose to attend:
Go to a party hosted by a friend or peer
Find a restaurant or cafe offering Halloween specials
Volunteer to hand out candy to trick-or-treaters (you may be able to find a community event that would love your help!)
Attend a holiday movie screening or concert
Invite a friend over to do whatever you like best
If the holiday is already here and you don't have plans, don't fret!  The good thing about Halloween is that there are lots of people out and around.  Think back to the "hot" trick-or-treating neighborhoods from your youth or look up where community events are taking place, and simply take yourself out for a walk or a people-watching session.  Physical activity is another great way to fight back against your depression, and as a bonus, you'll get to enjoy the creative costumes, spooky decorations, and general air of excitement that Halloween brings.
Stay Safe & Sober
Unsupervised parties can quickly turn into wild booze-fests with out-of-control behavior and peer pressure.  It can be hard not to just go along with everyone else's substance use, especially if others make a big deal of your sobriety.
If you know beforehand that you're attending an event that might have alcohol or other substances, enroll one or two close friends to help form a buffer against anyone who pesters non-drinkers.  Having even one other person there to say, "who cares?" to an insistent partygoer can help defuse the situation.  And, if you have other people around who know you don't care to drink, you'll feel less pressured to "fit in" with everyone who might expect you to.
Learning that a party has alcohol when you get there can make it harder to resist the pressure to grab a drink and join in.  You can always duck out of an event that doesn't meet your expectations, but that's not the only way to stay sober all night.  Politely turn down offers of alcohol whenever its offered and, if anyone presses, tell them you're the designated driver for tonight (if you showed up alone, you can always pretend that you're picking a sibling or another friend up after you leave).
No matter the occasion, there are sober alternatives for anyone who wants a different—and more legal—type of get-together.  One choice is always to host your own party or gathering, and make it clear to attendees that there won't be any alcohol served.  There are plenty of ways to get festive without a drop of alcohol, and Halloween-themed drinks aren't only for kids.  You don't even have to have a party to have a good Halloween.  Common Halloween traditions include carving pumpkins, having a movie night, or just handing out candy to trick-or-treaters.
Remember: you don't have to drink or use drugs to have a good time.  Think of how much fun Halloween was as a fun child—because you can re-create that joy by finding the right way to celebrate!  In fact, drunkenness often results in poor judgment, regrets, or even violence and assault.  These can cascade into further stressors or worse, compounding mental health issues.  The only scary thing on Halloween should be the ghosts, monsters, and witches, not you or the people around you.
Halloween Your Way
Whether you're more into putting together an amazing costume, finding the scariest movies on Netflix, or hosting a themed party, make sure to take care of yourself in the days leading up to and after Halloween.  Make a plan before the big day so you can be confident that your celebration will be fun and comfortable.  And, if you're struggling to make it through the holiday, don't be afraid to ask for help.  Reach out to our team at SB Treatment if you're looking for tailored support.