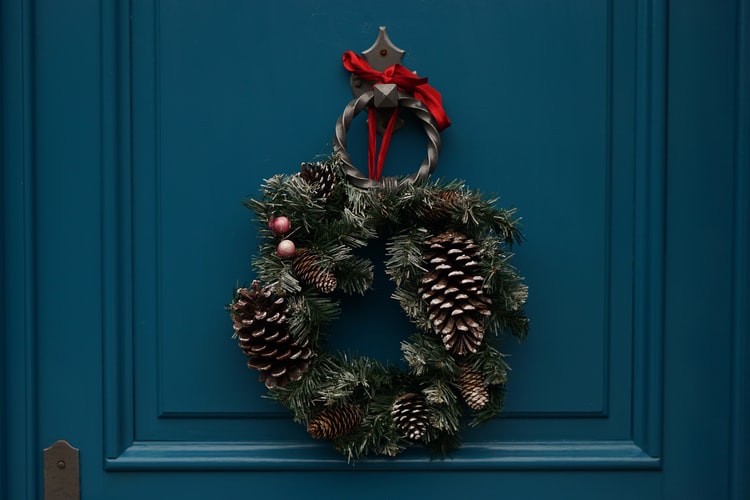 We like to think of the holiday season as a magical time of year, full of love, gratitude, family, and giving. But in reality, it can be a period of stress and anxiety for many people—especially parents with young children. We don't often talk about the challenges that the holidays can bring, but one of the biggest obstacles is navigating life with kids who are on school vacation. 
When kids aren't in school for those few weeks in December, it can easily throw a wrench into parents' schedules. With no school, some parents have to find childcare while they're at work. The holiday season is already financially stressful for many parents, so adding extra costs is less than ideal. That's why it's important to plan ahead and make sure you have a way to keep kids busy and keep yourself sane during this time of year.
The Negative Effects of Boredom and Isolation on Kids
The holiday season and school vacation time isn't just a headache for parents—boredom and isolation can have a major impact on kids, as well. When you think back to your childhood, one of the sweetest feelings was hearing the final school bell ring that indicated the start of a long vacation. It meant no homework, no early wake-up calls, and no real responsibilities. But kids today are so tied to technology, video games, and TV, that they're bound to get bored sooner rather than later.
When kids feel bored or alone for long periods of time, it can impact their mental health. And research has actually proven that the youngest generation is also the loneliest. In a study from Cigna, over half of all Gen Z'ers (age 4-24) identified with 10 of the 11 feelings most commonly linked to loneliness, and roughly 60 percent said they felt isolated from others. On the other hand, baby boomers were found to be the least lonely generation — only 25 percent of people over 55 reported feeling isolated. 
While it's important to keep your kids busy year-round, it's especially crucial during the holiday season. Even if you can't be home with your kids every day, make sure to check in with them regularly and ask how they're feeling. Here are some other ideas for keeping your kids occupied and interacting with others during the holiday break.
Encourage Kids to Spend Time With Friends and Family
If your family is staying home for the holidays, connect with other parents and find families who are also staying in town. Schedule time for the kids to hang out a few times per week and find something to keep them active. If you're traveling, or have family nearby, encourage your kids to spend time with their grandparents, cousins, aunts, uncles, or whoever else is close. Having your kids spend time with their friends and family is great because it can also double as childcare. 
Plan Activities to Keep Kids Busy
Ask your kids what they would like to do over the holiday break, and make time for those activities. Even if they're home with a babysitter for most of the day, it will give them something to look forward to. Make a plan to pick out your Christmas tree as a family, or decorate the house together one night after work. 
Take Time Off Work to Spend With Kids
If you can, consider taking a few vacation days of your own to spend time with your kids during their holiday break. After all, they're in school for most of the year, and contrasting schedules can make it hard to do something all together as a family. Remember that the holidays are a time for making memories, so take a day off and plan a fun activity with your child. 
10 Holiday Activities for the Whole Family
We've talked about the importance of keeping your kids mentally healthy and happy during the holidays. But let's not neglect the parents. Finding low-stress activities that the whole family can do together is vital for staying calm and positive during this time of year. Luckily, families living in California have dozens of different activities at their fingertips, because there's no snow or frigid temperatures to keep them inside. Here are some of our favorite mentally healthy activities for the whole family:
Spend a day at the beach

Take a short road trip up the California coast

Go on a hike and check out the wildlife

Visit an aquarium

Go to the zoo

Search EventBrite for local holiday events

Go bowling 

Camp in your backyard

Volunteer for a local charity

Tour your neighborhood's Christmas displays
How We Can Help
As if we weren't busy enough, the holidays seem to sneak up on us every year, which only adds to the stress we feel from our daily lives. But the holiday season should be one full of memories, love, laughter, and time spent with loved ones. Use some of the tips mentioned above to keep the entire family happy and healthy this holiday season.
If you're constantly feeling depressed or anxious around the holiday season, and it doesn't subside with a little self-care, consider talking to someone about it. Our team at Mission Harbor Behavioral Health can help you find relief in your situation, so you can get back to feeling like yourself again. We provide customized treatment models for every individual, using a variety of methods to improve your mental health. Learn more about the conditions that we treat at our outpatient Santa Barbara clinic, and contact us to speak with a Mission Harbor counselor.