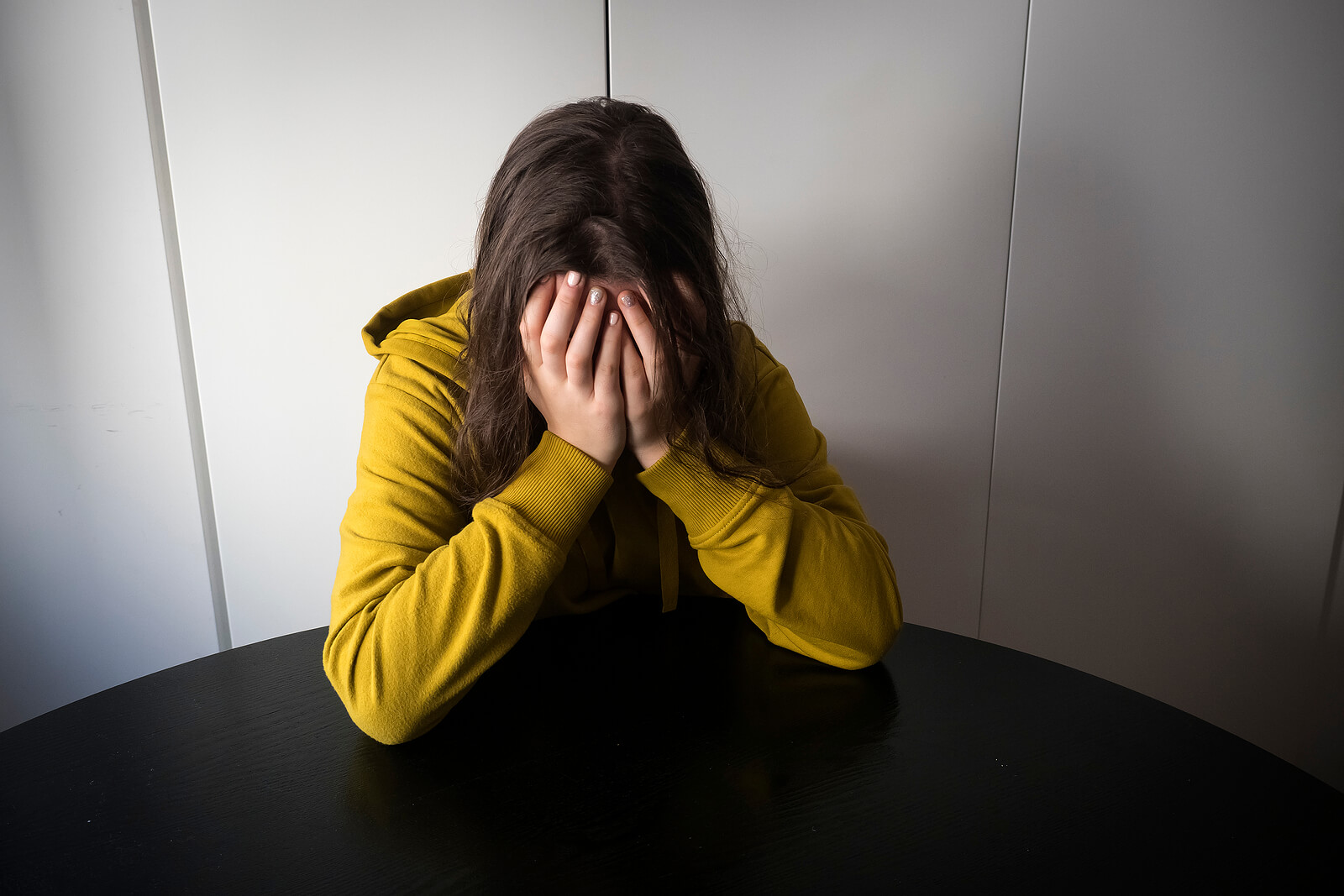 Teenage anxiety rates have increased considerably in recent years. A 2021 study in Social Psychiatry and Psychiatric Epidemiology found that between 2012 and 2018, the number of teens screening positive for anxiety increased from 34.1% to 44%. These findings demonstrate a steady increase in teen anxiety prevalence, which has been on the rise over the last 20 years. According to the National Institute of Mental Health, 31.4 percent of those aged 13-14 had anxiety between 2001 and 2004, and 32.1 of those aged 15-16 had anxiety.  In the age group of 17-18, 32.3 percent of the population experienced anxiety during this period of time. 
What is clear from these statistics is that teenage anxiety is a significant public health concern. Furthermore, the data indicate that some groups may be more at risk than others. For instance, the study in Social Psychiatry and Psychiatric Epidemiology concluded that females and LGBTQ youth were at especially high risk of anxiety. 
So, what is behind the rise in anxiety levels among teens? Research and expert opinions can provide some insight. 
A World Where Violence is a Reality 
One factor that can contribute to increasing teen anxiety is the occurrence of violent incidents, such as mass shootings. A recent analysis of crime data from 1976 to 2018 showed that 2018 had the greatest annual rate of mass shootings during this time period. In addition, the three-year period from 2016-2018 demonstrated the highest average number of victims shot and killed. 
Not only have violent incidents been on the rise; teens also have more exposure to these incidents via news outlets and social media. With cell phones constantly at their fingertips, teens can pull up the news or expose themselves to social media accounts of the latest mass shooting with the click of a few buttons. A 2020 study found that over 50% of teens experience at least one worry related to political news, and worries related to gun violence are among the most commonly reported concerns. 
Teens may worry that they will fall victim to an incident of violence at school, or they might be anxious about their friends or loved ones being victimized. When constantly connected to their phones, teens may feel as if they cannot escape from the news of the latest violent incident, which can increase anxiety even further. 
The Overwhelming Pressure to Succeed
As society becomes increasingly modern and competitive, teens may also feel overwhelming pressure to be high achievers. The cost of college is increasing, and upon college graduation, there is fierce competition in the job market. This means teens are prone to anxiety surrounding grades and achievements. They might feel immense pressure to earn a 4.0 GPA, belong to a variety of extracurriculars, or appear as top candidates for scholarships. Teens are also faced with pressure to perform in sports, which can mean countless hours training and spending weekends and vacations traveling to compete.
Given the extreme pressures that teens feel, it is no surprise that a 2016 study found that in recent years, teens' drive to achieve has increased, while emotional wellbeing has actually decreased. Trying to balance all the demands of transitioning from childhood to independence, and achieving the highest level of success possible, can leave teens feeling quite overwhelmed, so it is no surprise that anxiety levels are on the rise for this age group, especially given the fact that the teenage brain is still developing. 
The Role of Social Media
In addition to pressures to perform, teens today experience pressure to keep up with others on social media. Teens may feel worried that they aren't as popular as others on social media, and the constant onslaught of photoshopped order Viagra 100mg selfies can lead young people to compare themselves to others and worry that they don't measure up to current beauty standards. Finally, some teens may become so absorbed in social media that they feel the need to constantly check their accounts, anxious that they will miss out on a social event or some sort of local gossip. 
Research has confirmed that social media plays a role in the increasing anxiety rates among teens. A 2017 study in the Journal of Adolescence found that teens who had more social media accounts were more likely to experience anxiety symptoms, especially if they also experience a "fear of missing out." 
So what's the solution?
Mental health disorders like anxiety are on the rise, and they can be a cause for concern among teens. If your teen appears excessively nervous or tense, and seems to be constantly worried about routine events, it may be time to reach out for help. Other signs of anxiety can include irritability, sleep difficulties, problems with concentration, and withdrawing from other people. 
If you notice these symptoms in your teen, your first step is to have a conversation. Mention your concerns, and express that you're available to talk. Help your teen to process their feelings and address what might be bothering them. If anxiety is ongoing and interferes with daily life, such as by negatively affecting your teen's grades or key relationships, it is probably time to seek professional intervention from a counselor. 
In counseling, teens can receive support and develop tools for coping with anxious thoughts. A counselor can also help your teen to change their way of thinking, so that anxious thoughts are not at the forefront. For families in the Los Angeles area, Mission Harbor Behavioral Health is happy to provide mental health treatment for teens. We offer multiple therapy types, including cognitive behavioral therapy, which can be particularly helpful for teens who struggle with anxiety, as it can teach them to overcome distorted thoughts and perceptions that increase their level of worry. Contact us today to learn how we can help.